With Mother's Day this Sunday, I thought I'd take a look at moms and the roles they play in manga. While we don't get to see a lot of the parents in most teen manga, their presence, and sometimes absence can really affect the main characters development and actions. A parent can also drive the direction of the story.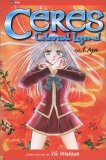 Mom affecting the characters – The presence of a character's mother can sometimes affect a character and his/her decisions. In Andromeda Stories, Jimsa's every action is based on how it will affect his mother. She is the only thing that matters to him, and he'll do anything to protect her. Fuuto, from Genju no Seiza, is also protective of his mother, but not quite to those extremes. Since his father disappeared, it has been just him and his mother, and he feels he's been some cause for concern to her as his strange powers have made them have to move and him to transfer school several times. So, he is resistant of Garuda when he tries to convince Fuuto that he is the King and should use his powers more. Gohan from Dragonball Z has the opposite problem. His mother, Chichi, is very protective of him. She doesn't want Gohan to be a martial artist like his father Goku, and tries to keep him inside and studying. And Chichi can take care of herself. She is an accomplished martial artist too, even fighting in the Strongest under the Stars tournament from the original Dragon Ball. Aya, from Ceres Celestial Legend has it worse of all. Her mother tries to kill her! She believes that Aya is responsible for her husband's death and tries to stab her, chasing her from their home, and leading Aya to break the Celestial Maiden cycle.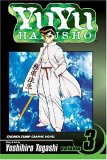 Mom as support – Sometimes though, mom doesn't really do anything for the story or lead. She's just there to give support or advise when the lead needs it. In Nana, Hachiko's Mom doesn't interfere with Hachiko's life. She helps her out when Hachi calls, but doesn't seem to berate, scold or praise her. As Hachi says, her friend Jun acts more like her mother than her own mother does. Caldera, Karin's mom in Chibi Vampire, seems to be rather harsh to her unusual daughter, berating her for not being a proper vampire. But in rare moments, we do see she cares for Karin and worries about her. In Sgt. Frog, Aki Hinata is a workaholic mother, who is the editor of a manga magazine. She isn't around to see all of Keroro's attempts to take over the world, but she loves the idea of having an alien living in the house. It's left up to Fuyuki and Natsumi to keep Keroro and his platoon under control. Yusuke's mother in Yu Yu Hakusho doesn't seem to care about her son, spending more time drunk than acting like a mother. But when he dies, she is devastated, and Yusuke sees a different side of her. She doesn't change much when he comes back, but she is there to cheer him on during the Dark Tournament, not seeming too concerned about being surrounded by demons. Kagome's mother in Inuyasha supports her daughter's trips to the past, and is alway there when she gets back.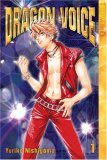 Mom's absence affecting the characters – Losing your mother at an early age can have a profound affect on a character. In Dragon Voice, Rin's voice becomes the Godzilla roar it is after crying for three days straight from losing his mother. But it is the fact that his mother was a singer that Rin can dream of being a singer too despite his voice. In Bleach, Ichigo's personality changes completely after his mother died. He used to be happy and a crybaby, but he becomes more sullen and starts fighting afterwards. In Sand Chronicles, we meet Ann's Mother, and see her for half the volume before she decides to commit suicide. Her death doesn't dramatically affect the story, but it affects Ann. It draws her closer to her Grandmother, and makes her realize how fleeting life can be.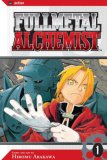 Mom's absence affecting the story – There are times when taking Mom out of the picture gives the story direction. In Baby and Me, Takuya has to take over many of his Mother's roles after she is killed in a car accident, including his little brother Minoru. The slice of life stories wouldn't happen if their Mother was still alive. Takuya, Minoru and their father become closer because of it. In Good Witch of the West, Firiel goes on her adventure after finding out that her Mother was actually a princess and former candidate to be Queen of the kingdom of Gulair. Now she is a candidate, with the all the intrigue and responsibilities that come with it to deal with. Wild Ones starts right after the death of Sachie Wakamura's Mother. Suddenly all alone, the appearance of a Grandfather that she thought was dead throws her into the world of the Yakuza and the arms of Rakuto Igarashi. Sachie probably would never have known about her Grandfather as long as her Mother was alive, as she had completely disavowed herself from her Father's clan. Edward and Alphonse Elric would never have lost body parts (or whole body) to an alchemic experiment gone wrong if their Mother hadn't died. Trish Elric was everything to her two sons, and when she died, they didn't want to go on without her. Without this tragic loss, the manga hit Full Metal Alchemist would never have come to be.
Take some time this weekend and think about your Mom. Is she always there to support you? Or do you feel her absence? No matter which, she's had a profound affect on your life too. So remember to give her a hug this Sunday, to show how much she means to you.