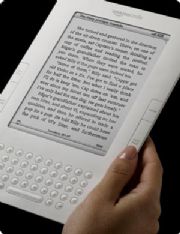 What would it take to get you to buy a Kindle?  Amazon's ebook reader seems to be selling okay (not that we've seen any numbers), but there are a lot of people who haven't taken to it, or any other e-book reader device.  And why should they?  Books work just fine, and buying them is cheaper than the electronic gadget.  Amazon boasts to have thousands of ebooks, but very, very few that would interest readers of this blog, namely manga.  What if Amazon tried to sweeten the deal?  Would you go for it?
Over at the Stomping on Yeti blog, Patrick takes a look at the Kindle and what it would take for him to buy one.  Comparing the Kindle to the iPod (a common comparison), he looks at how they are different and what it would be like if they were more similar.  Basically, he wants to be able to "rip" (ie download) the books he bought from Amazon.com into a Kindle just like you can rip mp3s from CDs.
While I think this is a good idea in theory, and could potentially push the e-book market forward, I agree with a lot of the commentators on the post that it could and would never happen.  Publishers, just like the RIAA, don't want you to be able "rip" your books.  They want you to buy them again, at full MSRP.  Amazon would have to have a lot more clout than they presently have to make something like this work, just as Jobs and Apple did with the iPod to get the RIAA to bend to .99 a song.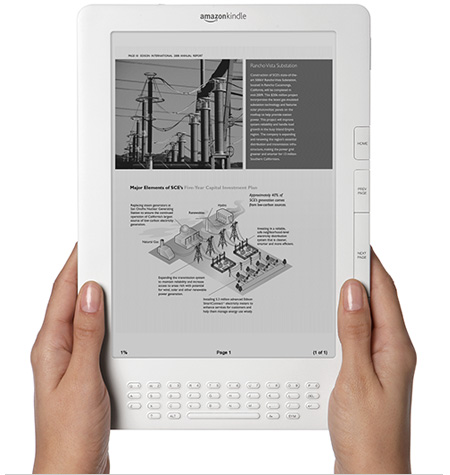 What would it take for me to buy a Kindle?  This proposal wouldn't sway me much since I don't buy manga from Amazon.com all that much.  I wouldn't get much of a benefit from it.  Now, if I could "subscribe" to books on the Kindle, such as any manga on Amazon, that I could read them on the device as long as I paid the subscription fee with maybe an option to buy the print book at a discount, that might entice me more.  And, of course, manga titles would have to be available.  I find there are a lot of titles I just want to read, and not necessary buy and let take up room in my house.  But, that's for another post.
What about you?  If you could get e-book copies of your existing library, would it be worth it to you to buy a Kindle?  Is that enough of an incentive for you to plop down $360-$480 for a reader?  Or would you need something else/more?  What would it take to make an e-reader worth it to you?