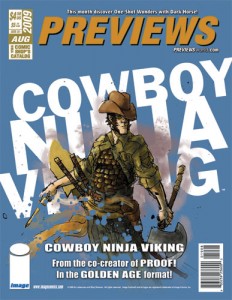 Viz Media's solicitations for October and November seemed outrageous as I went through the latest Previews.  They solicited 46 volumes of manga and novels!  My jaw dropped at how much they were putting out!  So, I decided to break down the releases, looking at them by imprint and how much of a difference the price increase would make, if any.
First, some general information.  Viz has solicited 46 volumes, as mentioned above, not counting Shonen Jump Magazine.  The total cost of all these books is $508.50 at retail.  The books are broken up into 6 manga imprints and 1 novel imprint.  The manga breaks down now like this:
Shonen Sunday – 5 volumes, 4 titles.  Total cost: $57.95
Viz Signature – 6 volumes/titles.  Total cost: $86.90
Shonen Jump – 9 volumes/titles. Total cost: $89.91
Shojo Beat – 14 volumes/titles.  Total cost: $139.86
Viz Kids – 4 volumes/titles.  Total cost: $29.96
Viz Media – 5 volumes/titles.  Total cost: $49.95
Other (novels, art books) – 3 titles.  Total cost: $53.97
Titles for kids are still the most under represented of the manga lines.  Only 4 volumes, with two being Chapter books, and
one an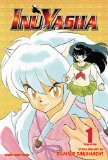 ani-manga of a Pokemon movie.  The Shonen Sunday/Jump and Shojo Beat titles are fairly even at 13 to 14.  Shonen Sunday drops one as there are two Inuyasha volumes listed.  One is the regular series and the other is the first VizBIG.  The Signature titles are the biggest growing imprint for manga with two titles debuting in November.  Viz Media titles seem to be the dumping ground for titles that fit in any of the others, though a few from that category were moved to Shonen Sunday (Inuyasha, Kekkeishi, and Detective Conan/Case Closed).
How has the price increase affected these lines?  It hit Shonen Jump more than Shojo Beat obviously, since SJ titles were less expensive.  The difference from the old price of $7.99 to the new price of $9.99 is $18.00.  For Shojo Beat, the difference is only $14.00.  That's the different between of 2 volumes of Shonen Jump and just 1 of Shojo Beat.  What I'm glad didn't get changed was the price of VizKids books.  They all stayed at the $7.99 price.  Kids books are already expensive enough as it is.  Going to $9.99 would have killed the fledgling imprint.
So while the rise in price won't hit the pocketbook quite as bad as I thought, having so many titles solicited at once can.  Though since these are titles coming out just before Christmas, I can understand Viz wanting to get more titles out for holiday shopping.  Personally, I won't be keeping up with some of my regulars.  It's just too overwhelming for my wallet.  Fortunately, not every month is this bad, though it will be interesting to see how things are solicited when the One Piece wave starts.  I'll take a look at Viz again when that hits.