There's a lot of manga out there to read, and not a lot of time or shelf space for it all. But just because I can't have it all doesn't mean I can't dream! Every month I'll go through the new releases and pick one or two titles that best fit in three categories: What I'm Going to Read is for those titles I collect, or already know I want. What I Want to Read are for those that I've read at least one other volume of and am curious for more, and What I'm Interested In is for those that I'm become curious about, either through word of mouth or description.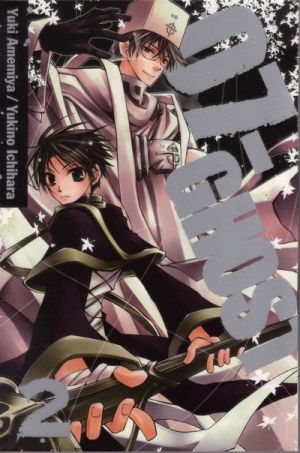 What I'm Going to Read: 07-Ghost is a license Viz rescued from GoComi! Even though I already have the first two volumes, I had to have the new Viz editions because 1) I want to read the new translation and see if the story makes any more sense, and 2) so I have a nice, consistent look on my bookshelf. I loved 07-Ghost even with its confusing story, mostly for the bishi, and for its similar look to Saiyuki, another favorite of mine. Volume 2 is out this month. I'm really looking forward to reading Strobe Edge volume 2. I was surprised by how much I liked volume 1, so I have to see if volume 2 can continue the momentum of the first. Even though it sounds like your average shojo, it really felt different to me. I hope it can keep it up.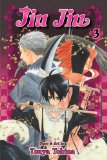 What I Want to Read: Jui Jui was a title I wasn't impressed with, but thought I saw enough potential that I thought reading future volumes would be in order, just not in print. I would like to read volume 2 and 3, which is the current volume out this month, but only digitally. Since it didn't grab me that much, going digital is fine for it. I also want to read 21st Century Boys, but I really shouldn't until I get caught up with volumes 6-22 of 20th Century Boys. Only time will tell if I can hold off or just say spoilers be damned!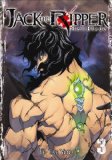 What I'm Interested In: I don't generally like horror, but I still have a strange fascination for it. Even more so when a creator can take a historical figure and put a new spin on them. Jack the Ripper: Hell Blade sound exactly like that. It's got the supernatural twists with Jack the Ripper perhaps not being a villain. It seems to have a Hellsing feel to it. I just hope it's not like Jack Frost from Yen Press. The third volume is out this month from Seven Seas, and serves as a reminder that I'd like to read it sometime. And with it being available digitally, I can pick up this manhwa whenever I like.
The Complete Break Down:
Read:
07-Ghost Volume 2
A Bride's StoryVolume 4
Afterschool Charisma Volume 7
Black Butler Volume 12
Bloody MondayVolume 9
Crazy For You Volume 5
Fairy Tail GN Volume 23
Mythical Detective Loki Volume 3
PoyoPoyo's Observation Diary Volume 6
Strobe Edge Volume 2
Want:
21st Century Boys Volume 1
Case Closed Volume 45
Dengeki Daisy Volume 11
Jiu Jiu Volume 3
Otomen Volume 14
Sailor Moon Volume 9
Interested:
Book Gir Novel 6: Book Girl and the Undine Who Bore a Moonflower
Jack the Ripper: Hell Blade Volume 3