After the NYT posted a graphic novel gift list now with manga on it, David Welsh sent out a call to action on Twitter, for manga gift guides.  This is my response to that call.   I've decided to put together a manga gift guide for 10 different possible types of people in your life.  I really could have kept going with this list.  There are so many good titles to recommend, but I'll leave those to my fellow bloggers who also answered the call.
Pluto: Urasawa x Tezuka
– For the non-manga reader
Even though Pluto is based on a story line from Osamu Tezuka's Astro Boy manga, there is nothing kiddy or really all that manga-ish about this title.  It's a straight up detective/mystery story.  Some on is killing the strongest robots in the world, and humans somehow related to them, and at every murder scene, the victim's head is set up with a pair of horns.  The story is immediately intriguing, and the characters are well written.  Urasawa has created a great story for adults filled with drama, emotion and action.  Dare your non-manga reading family member or friend to NOT get hooked on this series.
Black Jack
– For lovers of medical stories and/or drama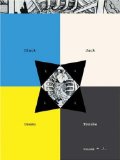 Black Jack is the story of a rogue doctor, a man that is a master of the scapel and will take on any case…if his fee is agreed to.  Black Jack is another creation of Osamu Tezuka, the reputed God of Manga.  He studied to be a doctor before becoming a manga artist, and all his medical knowledge is put to good use in this series.  The stories are about people either with impossible to cure ailments, or are in situations where getting the hospital is impossible and Black Jack is there, usually by chance.  Tezuka's stories in this series often comment on the medical establishment in Japan, or on the human condition in general.  The stories can be filled with tense drama, but also some light-hearted humor.  The endings aren't always happy, just as in real life, but they are always satisfying.  The chapters are episodic, so you can pick up just about any volume and just start reading, but reading in order will be more satisfying.
Goong: The Royal Palace
– For the melodrama/Soap Opera lover
Goong is a manhwa, a Korean comic, but that doesn't make it any less engrossing.  It is set in an alternate world where Korea is a constitutional monarchy.  Chae-Kyung has been betrothed to the Crown Prince, and is yanked from her everyday life and thrust into the world of the royal palace, where political and romantic intrigue runs rampant.  This title is a soap opera in print form, plain and simple.  But it's done in such a way, that you know you shouldn't like, but just can't help getting addicted to it.  The characters and situations are what you'd expect from a daytime soap, with some much of the melodrama in every situation.  There are love triangles, convoluted relationships and political intrigue, but the characters are so over the top that just can't help but love it all.
Cat Paradise
– For the Cat Lover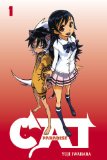 Yes, I'm all about cats.  They are my favorite animal, and fortunately the Japanese love them too, so there are plenty of titles available about them.  This title though, presents cats in a more realistic way.  They act just as you would expect them to.  Matabi Academy is the perfect school for cat lovers.  Students are allowed to bring one cat with them to school.  Yumi applies to the school just so she can be with her cat Kansuke, but there is something dangerous at the school.  The demon cat Kaen is sealed there, and it's about time for the seal to break.  Cat Paradise is a fantasy action, but the fantasy isn't so outlandish as to not be believable.  The cats talk to each other, occasionally to their humans when the ability is awakened in them, but what's great about that is that they are still cats, with all their superior complexes, stubborn temperaments and love of sleeping in high places.
Happy Happy Clover
– For kids 8 and under
Even though there are titles rated all ages, not all all ages titles are for young kids.  Fortunately, Viz has been working to rectify that with titles that younger kids will enjoy.  The best of the bunch so far is Happy Happy Clover.  It's about a bunny named Clover and her friends, and all their adventures in Crescent Forest.  The characters are cute and the stories are varied so both boys and girls will enjoy them.  And parents will have no problem with this title, as there is nothing questionable in it, and the stories often teach a lesson such as being responsible and appreciating what you have.
Ninja Baseball Kyuma
– For tween boys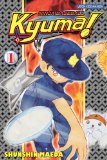 Boys like baseball, and they like ninjas.  What better way to satisfy both these cravings than to put them together in one title?  Ninja Baseball Kyuma is about Kyuma, a boy ninja that has been training by himself in the forest with his dog Inui.  One day, Kaoru, the captain of a baseball team made up of elementary students, goes up the mountain to search for a way to help his team and finds Kyuma.  He convinces Kyuma to join the team, but Kyuma knows nothing about baseball.  The story is filled with lots of humor, as they try to teach Kyuma how to play, and not to try to kill their opponents, but there is also a lot of lessons to be learned about bettering oneself and sportsmanship.  The characters are well written as well, so the stories don't seem preachy.
ChocoMimi
– For tween girls
Choco and Mimi are two friends in the eighth grade.  Even though they are very different, Choco is serious and studious, while Mimi is silly and spoiled, they still share a lot of interests; fashion, food and boys.  ChocoMimi is a 4-koma styled manga for girls.  The stories follow Choco and Mimi at school and at home, as they try to get out of homework, meet cute boy classmates and go shopping.  It has a lot of comedy and features fashion tips for girls to try for any season or holiday.
Fullmetal Alchemist
– For teen boys (and girls)
Fullmetal Alchemist is a title that has been going on for a couple of years now, but hasn't lost steam at all.  The story of Edward and Alphonse Elric as they search for a way to return their bodies to normal after an alchemy experiment went wrong, is filled with action and adventure.  But Hiromu Arakawa creates a story so rich in characters and plot that both boys and girls will enjoy this series.  It's filled with fun, humor and drama, and never is there a volume with a dull moment.
Kimi ni Todoke: From Me to You
– For teen girls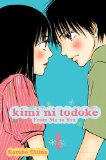 There are a lot of romantic titles for girls out there, but few have the sweetness and heart that this title has.  Sawako Kuronuma is a quiet girl with long black hair that is often thought to look more like Sadako, the demon from The Ring saga than the really kind girl that she is.  But because of her shyness, she can't seem to tell anyone that she can't see ghosts or put curses on people.  But after meeting Shota Kazehaya, an out going and friendly boy in her class, she starts to come out her shell and make friends in her class.  But not everyone wants her to do that.  The hesitant way that Sawako acts and Shota's attempts to help draw her out are just so sweet, it's hard not to cheer her on.  Even her cluelessness that Shota actually likes her and isn't just being nice to her is cute.  Even though her coming out isn't going to be easy, seeing Sawako make friends that will be there for her is really warming, and there just doesn't seem to be enough stories like this.
Dinosaur Hour
– For everyone/anyone
Dinosaurs are cool.  I mean, who doesn't love the big, lumbering beasts?  Kids are fascinated by them at first sight, and that fascination stays with many of us into adulthood.  Dinosaur Hour cashes in on this eternal love and creates a title that is both laugh out loud funny and educational…sort of.  Dinosaur Hour is a series of short stories, more like illustrated jokes, all about dinosaurs.  The chapters all feature different dinosaurs, some well known like the Tyrannosaurs Rex and Triceratops, and some not so well know, like the Tarbosaurus.  Every chapter is a LOL waiting to happen, with jokes that everyone can get and enjoy.  The educational moments are in the form of informing the reader about the dinosaurs, either with statistics like height and weight, or some fact about them, but really, this title just about having fun, and it delivers.