Well, the most stressful part of the holiday season is over!  Christmas has come and gone, and all that's left are wads of wrapping paper, stray bows and lots and lots of manga!  At least that's how my Christmas turned out.  Check it out!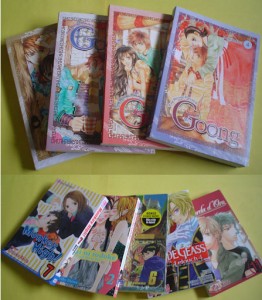 How's that for a good haul?  In fact, I missed a few!  Pig Bride Volume 2 as well as Fullmetal Alchemist Volume 20-21 should have been included in that picture too.  12 volumes in all.  Woo Hoo!
Now, while manga is nice and all, and I do appreciate getting the books I did, what I really loved wasn't something that was purchased but that was made.  My husband works with wood, and he made me these four wooden scroll puzzles, all from oak in different finishes.  Aren't they awesome?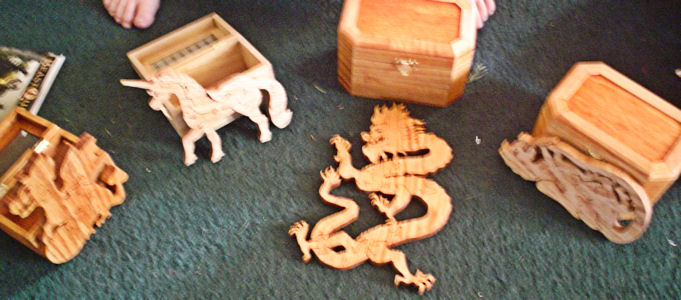 So, what's you get for Christmas?