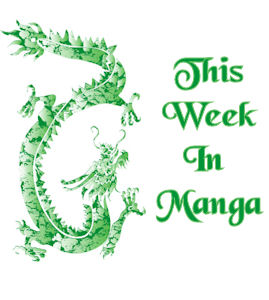 Hollywood, Here Comes Netcomics!
Netcomics, the Korean publisher that puts all their titles online for a per-chapter fee, is producing a film of their manhwa X Diary.  There's not much news out yet, other than Variety's report which includes the names of the writer of the script, one cast member and the producer from Netcomics.  But the news itself isn't too surprising.  Ever since Hollywood started coming to SDCC, and they've found that there's an audience for comics based books, practically every comic company has been looking to get a title into production.  Though, the premise of X Diary does make it a good candidate.  It's about a cartoonist and musician who break up as a couple, but try to make it as friends.  It's a topic that surpasses culture and could very well appeal to non-comic/manhwa readers.  We'll have to wait and see how production goes.  Lots of titles get started only to stall not far into the process.
The Ugly Side of Fandom
One of the great things about a fandom is being able to get together and talk with other people who share the same interest as you.  It's natural for people to want to be with others in their "group".  But with this "us" mentality there comes a need to find a "them" to differentiate from.  Fighting against the "other" has long been a part of human nature.  But in recent years, fandom (of any kind) has taken this to new heights, and none more so that the hate directed toward Twilight fans.  The graphic novel came out this week, and with it came all the hateful posts and comments from people who know nothing of the books and/or movies, but still have nothing but disdain for the fans.  Melinda Beasi of the Manga Bookshelf speaks to these people and basically says it all with her post asking fandom to "Grow Up."  I agree with Melinda that what's most disturbing about the Twilight Haters isn't against the books and movies, but the often times venomous words used to describe Twilight fans.  It's misogyny at best, and just plain disgusting at worse that people would say such things about people they don't know, and who's only offense is to enjoy a specific book.  It makes me ashamed to think I might share the same fandom as these people.
Someone Call Guinness Already!
One Piece, which already set records for the largest print run in Japan of any book, has now set another record.  In only 2 weeks, it has sold 2/3s of its 3 million print run for Volume 57.  That's 1 million books a week!  The previous volume took six weeks to reach the same point.  That's gotta be a record of some sort worthy of Guinness.  As is the cluelessness of the US audience for not seeing the awesomeness that is One Piece.  Don't be a part of the latter record.  Join those in the know and pick up One Piece.  At 186.5 million printed volumes over the life of the series it's gotta be doing something right!
Pulling Back
2009 was a tough year on everyone, manga publishers included.  With 2010 ahead, ICv2 spoke with manga publishers about their plans for the year and found that most were reducing the number of volumes they released to pre 2004 levels.  Yen Press, the newest kid on the block, was the only exception, and some seem to have dropped off the map completely.  To some this might seem like doom and gloom for the manga industry, but in reality it's really just a correction.  From 2005-2009, like the rest of the economy, it was like "anything goes" with publishers grabbing up everything under the sun.  It was too much too soon.  I'm glad to see publishers pulling back on how much they publish, and are hopefully taking more care in what they license.  It should always be about quality, not quantity.  A consumer should be concerned with trying to choose what to buy instead of desperately searching through the rough to find that one diamond.
Crossing the Pacific
The sharp eyes of fans strike again!  This time it's a listing on Simon & Schuster for a new Viz title.  Cross Game is a baseball manga from Mitsuru Adachi, who is well known for his sports manga.  The title started in 2005 and only just recently ended.  It also has an anime in the works.  Viz has confirmed the license and said the first volume will be out in October of this year, with the second following in January 2011.  While the mangasphere has been asking for this title for a while, it's success here in the US is questionable.  Sports manga of any kind hasn't done very well in the US, and it's not helped by it old school look.  I think the anime, which will finish airing March 28 had something to do with the licensing.  Viz has been following a path of licensing titles that have anime, especially if they are shonen, as this one is.  It's also a Shonen Sunday title, and will fit into the line nicely.  Maybe it will get some serialization on the Shonen Sunday website to build an audience.  It's probably going to need it.
NYT Best Seller List
It's mostly jockeying this week with only one not-really-new title returning.  Naruto vol 47 reclaims it's #1 position, sending Bleach vol 30 back to #2.  Black Butler vol 1 returns to the top five to take over #3 with Soul Eater vol 2 stepping up right behind to #4.  Negima! vol 25 keeps to the top five by falling to #5 while Vampire Knight vol 9 falls out to #6.  Alice in the Kingdom of Hearts vol 2 passes up vol 1 for them to fall at #7 and #8, but that's a move up for both.  Skip Beat vol 20 falls back just one to #9, and Black Bird vol 3 returns at #10.  The variety remains good with Viz only taking 5/10 with only two of those being in the top five.  Yen Press keeps up a good showing with their 2 titles being in the top five, and Del Rey and Tokyopop are staying alive with their entries.  Last week's debut of Dark Hunters vol 2 was short lived as it was booted from the list to be replaced with Black Bird.  I'm just glad the OEL made a good showing at least.
Manga For Your Ears
Spiraken Manga Reviews
This Week at Manga Village
What I'm Reading
Raiders vol 2
Kingyo Used Books ch 5-6
Goong vol 8