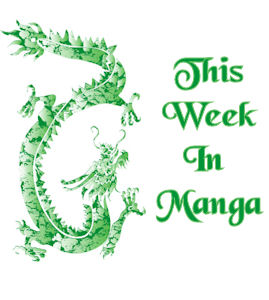 From Aurora's Ashes

Like a phoenix rising from the ashes, the people behind the company have banded together to create a new manga publisher. Calling themselves Manga Factory, former staffers from Aurora have created a new independent company instead of being a subsidiary of a Japanese company, as Aurora was. They have already announced one title, Teen Apocolypse: Guilstein for the Kindle and promises to do more electronic books in the same genre's as Aurora; shojo, fantasy, josei and yaoi. This seems to tell me that Aurora wasn't doing too bad, but maybe they just weren't doing good enough to please the exec back in Japan. For these former employees to come together and create their own company, in this economic environment must mean they seen a reason to keep plugging at it. I look forward to see what they offer, especially in the digital format.
Tokyopop + Zinio = ??
Tokyopop has been a pioneer of digital manga. They were the first to put their OEL manga on an e-reader, they feature sample chapters of new manga, and whole volumes on their website, and now they are teaming up with digital magazine and book publisher Zinio to make their OEL manga available for download for both PCs and Macs. Jenkei of the Apurikotto Waffle blog took the Tokyopop manga on Zinio for a test drive. She does a very thorough review of the features and ease of use. If you are thinking about checking out Zinio, read her review first. I like that Tokyopop is stretching out and looking at more ways to get their titles out digitally, I just wish they would stop with going with so much of the proprietary formats. That isn't going to be the way to success in the digital world. Didn't work for music, so why does anyone think it will work for books, a format that is more highly traded in the analog world than music ever was?
The Recon is Over
More bad news hits the manga world, though this time it affects the mangasphere directly. Manga Recon, one of the blogs at Popcultureshock is being shut down along with the rest of the site. The current reviewers hold a roundtable to say their farewells and share their memories of the site. Manga Recon was one of the first review sites I started reading regularly, before I started writing my own. I met Kate Dacey through the Tokyopop site, but remember her starting as the editor for Manga Recon. I even got a manga from her, Samurai Commando, for suggesting ideas for columns. It's been bad enough to be hit with all the news lately of publishers struggling, but it's worse when it's people you've come to know and read regularly. But it's not all bad news, as many of the reviewers have their own blogs and/or other columns where they will continue to write and review. I still wish them all the best of luck. It was fun while it lasted.
Rational Response to Irrational Request
Found via Twitter. Usually, a new article about some crazy mom starting up a petition and going to the city council to get manga removed from the public library will raise my hackles. But this news article from Crestview, Florida shows that there are rational people out there to face off against the irrational.  Basically, a mother blames a manga that her son took (not checked out) from the adult section of the local public library for his mental illness. The article doesn't go into specifics about the boy's condition, or even mention which title is in question. Instead it shows how both the city council and public library dealt with the irrational claim. Brigid Alverson has more details at Robot 6, but I think it's refreshing to see a calm and sensible response, especially from local politicians. It's usually everyone takes the allegations very seriously, and promises to get the bottom of it. Instead, in Crestview, a city councilman goes to the library and looks at their selection and how adult are handled as opposed to the YA, and finds no problem. Instead of going for the manga defense, she should be looking in her own home, or even the mirror for the source of her son's problems.
Anime Expo Begins
Anime Expo started on Thursday, and while it's a con devoted to Anime, some of the manga publishers make an appearance here. On Thursday, DMP held a panel and announced 10 new titles over their three lines. They also announced a new, original manga for the online site emanga drawn by Nao Yazawa, the creator of Wedding Peach. Lissa at Kuriousity has more information, color-coded by imprint and with covers of DMP's licenses. I like the expansion of the Hideyuki Kikuchi library. His horror manga are titles I'm coming to enjoy. Don't know about novels yet.
Friday, Tokyopop took the stage and announced 4 new titles, 2 new Blu titles, and a OEL based on a film by Joss Whedon. Tokyopop is doing something unusual. They don't have a booth in the exhibit hall. Instead, they have a bus parked outside as part of their search for "America's Greatest Otaku." It'll be interesting to hear how it worked out, especially from the fans.
Since this is an anime con, the manga news will be light, but watch the anime licenses. They can be clues of what publishers have working in the wings, and are waiting to announce as SDCC and NYAF.
NYT Best Seller List
Viz loses some of its dominance on the list this week, going from 5 to 4, though they still keep a tight rein on the top 5. First, Twilight reaches its 15th week on the Hardback list, most of which it spent at #1, where it still rests. Over on the manga list, Naruto vol 48 remains at #1, followed by it best vampire friend, Vampire Knight vol 10 at #2. Soul Eater vol 3 holds at #3 for second week in a row as does Bleach vol 31 at #4.  The first change to the list is also a debut, with Fairy Tail vol 11, a woefully underrated manga materializing at #5, which pushes back Hellsing vol 10 to #6. Black Butler vol 2 moves back on to #7 and the only other debut on the list, Ninja Girls vol 3 comes in at #8. Yu-Gi-Oh! R vol 5 falls back two to #9, while Alice in the Country of Hearts vol 3 holds on to #10. Good shows for Del Rey with had the only debuts on the list. Otherwise there wasn't much change, not even in position. Dark Horse is doing really well with its last volume of Hellsing. Too bad it is the last.
Manga For Your Ears
Manga Out Loud
Sesho's Anime and Manga Reviews
Spiraken Manga Review
This Week at Manga Village
What I'm reading
Children of the Sea vol 3
Twin Spica vol 2
Shonen Jump  Aug 2010
One Piece vol 40