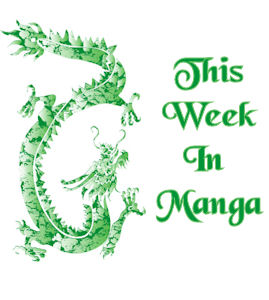 Comic Con East Con't
Saturday at NYCC/NYAF brought more manga panels. First was Yen Press. They didn't have any confirmations of Japanese licenses that they could announce, but then did have two new OEL titles. Staying with the Young Adult titles, they will be releasing adaptations of Soulless: An Alexa Tarabotti Novel and Wizard and Witch, another James Patterson novel. The latter will have Sveltlana Chmakova of Nightschool doing the art. They also announced they would be publishing the final volume of With the Light, which includes material by Keiko Tobe from before she passed away. Yen also announced they would be releasing manga digitally on the iPad exclusively. I wasn't impressed with that bit of news. Attendees' questions included license rescues and slow release times. Kuri-ousity has full coverage and manga.about.com has details.
Vertical was next with Marketing Director Ed Chavez leading the panel. They had two license announcements with a third in the works but not confirmed yet. The first was Book of Human Insects, a Osamu Tezuka title and the other is No Longer Human, another Furuya Usamaru title. Both deal with characters who try not to be themselves and have some pretty heavy themes. I agree with one twitter comment I saw. How about some lighthearted titles? Adult drama is nice and all, but how about something to make me smile instead of put down to find a smile? Veritcal is also going to start releasing books for children. I guess Chi is doing well by them. Of course the perennial question of a Princess Knight license came up in the question session. Vertical had no digital announcements, though they mentioned Astro Boy app for iPhone which features several Tezuka titles and is completely pointless for the non-apple fanboy. You can get full coverage of the panel at Kuri-ousity, and more details at manga.about.com.
He Giveth and He Taketh Away
A few days after NYCC/NYAF, Vertical had the sad task of announcing that one of their license announcements at the con was premature. Due to a miscommunication, the Furuya Usamaru title No Longer Human is actually still in negotiations and not slated for publication. I certainly hope this error doesn't affect Vertical's negotiation with the licensor.  While No Longer Human isn't a title I'm looking forward to, I don't want to see a good, well-meaning company like Vertical to be punished for it.
Knows No Bounds
Tokyopop continues its own digital strategy by getting its titles on other publisher's platforms. First it was Sony and it's e-reader, then it was Zinio, Overdrive and Comixology. Now, you can get some Tokyopop titles on DMP's eManga.com. 12 of their BL titles from their BLU line are now available for purchase for less than half their cover price. Of course these aren't available for download. You have to read them online and it won't work with any device that can't use flash (ie iPhone/iPad/smart phones, etc). I have to say I do like that Tokyopop is getting their titles spread around on lots of different platforms. And it seems that they are thinking about the audience as they choose the platform. BLU titles on eManga is perfect, since most of DMP titles are BL titles as well.
NYT Best Seller List
More changes abound on this week's list. First, Twilight continues to hang on to the Hardback list, falling to the bottom at #10. And there's a new entry on the Paperback list. Del Rey's adaptation of Dean Kootz's Odd Is On Our Side, illustrated by OEL manga creator Queenie Chan jumps in at #1. Over on the Manga list, the orange-clad ninja takes back his crown from the pretty boy countries as Naruto vol 49 debuts at #1. The yokai take over #2 with Black Bird vol 6. It's futuristic card games with Yu-Gi-Oh GX vol 5 at #3 and those pretty boy countries in Hetalia Axis Powers vol 1 fall back to #4. Pirates run wild at #5 with One Piece vol 55, and it's flowery love at #6 with Dengeki Daisy vol 2. The winged-friends of Maximum Ride vol 3 fall back 2 to #7, while flower stoppers debut at #8 with Stepping On Roses vol 3. It's not dancing vampire pastries, but Dance in the Vampire Bund vol 8 falling 7 to #9 and the crazy ninjas of Berserk vol 34 also fall 7 to #10. One half of the list is Viz debut releases with all the usual suspects taking their usual spots. It's good though to see Tokyopop, Seven Seas, and Dark Horse hold on to spots after the Viz invasion. With a small release list this week we'll have to see if any of the non-Viz titles can climb back up, or if any of the usual one-week wonders can hold on longer.
This Week at Manga Village