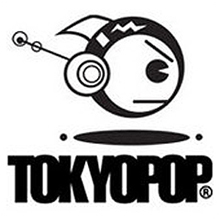 It's been a tough last few years for the manga industry. Companies have either stopped publishing manga or have disappeared altogether. For us fans, the thing we tend to lament most is the loss of titles, and the pleading to the remaining companies that they pick up them up so we can keep reading them. But there are other things lost when a company goes under, namely the people who worked there and put so much into their love and passion for manga. Most of the time, we don't know who these people are, as they often go unnamed, just one of a number of people who have to find new employment now, in an industry that is shrinking. So, I think it's worth pointing out when one of those people who reached out to the manga community then finds work again with a manga company.
I am of course speaking of Asako Suzuki, formerly of CMX Manga, and who has recently joined Tokyopop as a Manga Line Editor, according to ICv2. Essentially she will be handling the majority of Japanese licenses, including acquisitions. This really is fantastic news. Asako was very active on Twitter, engaging fans and finding out what they liked, and keep everyone up to date about releases and new titles. Tokyopop did good in snagging up Asako. At CMX, it was her choice of titles that turned me around about the imprint. Until then, CMX was a company I skipped over when looking at manga titles. But in its last few years, CMX came out with a lot of fun, quirky titles. They really appealed to me in ways many of the more popular, mainstream titles did not. And a lot of these titles were appropriate for tween/middle schoolers, which is a difficult age to find books for. I know from experience. It was nice to have a publisher that filled that gap with books that could appeal to them but to older audiences as well. I know Asako will do well at Tokyopop and will continue to find us good, fun books to read again.
ICv2 also spoke with Lillian Diaz-Przybyl, the Senior Editor at Tokyopop about rescuing some of the CMX licenses. She brought up the hit and miss record Tokyopop has had with license rescues and some of the issues associated with it, such as dealing with retailers and what to do about translations. While I can see these things being an issue with some of the incomplete, long running titles such as Swan and Eroica With Love, but CMX has a batch of licenses that had either just started coming out, or never got the chance. If Tokyopop wanted to look at rescues, this is the place to start. I'd love to see Tokyopop beef up its tween titles again, since so many of them went OOP when Kodansha took their licenses back. My Darling Mis Bancho and Stolen Hearts were fun and charming tween titles that only had 1-2 volumes released. I know this is my wishful thinking, but I'd love to see these continue.
Other titles that I think would fit in with Tokyopop's catalog are 51 Ways to Save Her, Nadeshiko Club, and Nyankoi!. 51 Ways to Save Her has that disaster/post apocalyptic vibe that fits with some of their older titles. And it's only 5 volumes complete, so it's a small investment. Nadeshiko Club is a crafty title like VB Rose and is only 7 volumes. NyanKoi! is the title I think is most like Tokyopop's catalog, being a harem title with cat gods,cat allergies and curses. It's only 3 volumes so far and is ongoing, but would be a perfect fit.
While I would really love to see these titles rescued, I also can't wait to see what Asako will be bringing us in the future. She has such a knack for picking the cute, quirky and fun titles, I know she'll be finding some great hidden treasures. I might even start buying Tokyopop titles regularly again!