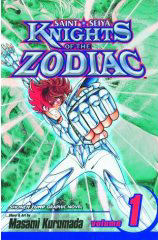 Over on her blog, The Manga Critic, Kate Dacey talks about how she's moved away from reading longer manga titles, that now she has a "fear of committment" for titles more than 4-5 volumes long. Johanna Draper Carlson of Manga Worth Reading sympathizes with Kate and talks about some longer titles that she's lost interest in as well. Reading these two posts made me think about how I look at the titles in my collection. I have several titles that go well beyond 10 volumes. In fact, I think I might have MORE titles that go over 10 than not. Is it because I'm really committed to these titles? Not so much.
I'm a collector. I love to collect things. Books, comics, toys, if I have an interest in it and it's part of a series, I'm probably gonna get it. All of it if possible. And in a lot of ways, that how I've treated my manga. It's become something I collect more than something I get to read. Just like the toys on the shelf and the comics in boxes, manga has become in many ways something with holes to fill in and a lined shelf of different colored spines to look at. I don't even always read everything I collect. I have a run of The Wallflower from 1-15 and I haven't read a volume of it yet. For a while, I was getting the volumes to keep my collection complete, and ready for the day I would start reading it. (That day still hasn't come yet, but I sense it's not too far away.)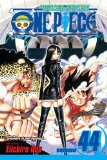 I don't shy away from long titles, and even though I don't read everything I buy immediately, I can't say I've lost interest in too many titles because of length. I suffer more from the same ADHD as Kate does. My problem is to not stop buying even when my attention has drifted to other titles. I know I'm just filling in holes when I buy or trade for manga. But you know what? I'm okay with it. It makes me happy to find a volume that fills a spot that's been empty for long time. Sales and trading is a great way to feed this since they don't happen often, and the discovery is more exciting than just going out and buying the missing volumes. I didn't think I enjoyed the chase of collecting, as a discussion with my husband revealed is what he enjoyed about it. He's a hunter. I seem to be more of a stalker. I'm happy to just watch and wait, and then strike when the time is right. I still get the thrill of collecting, I just spread it out.