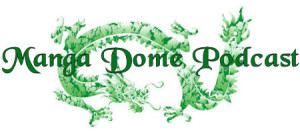 This week I take a look back at 2013 and some of the trends in manga that were seen over the year; What became popular, who started and who stopped publishing and comment on what I'd like see more of in 2014. I also have regular features the Weekly Wish List, Vizmanga.com update and the New York Times Bestseller List.
Show Notes:
Weekly Wish List/What I'm Reading
Deluxe Hardbacks
 Like the Facebook page!
Podcast: Play in new window | Download