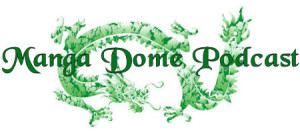 This week I check out new licenses from Viz Media and Crunchyroll, the top 10 from Vizmanga and New York Times Bestseller list, and I look at what was new in manga 10 years ago.
Show Notes:
Manga 10 Years Ago
Other manga that debuted in 2004

Alice 19th
Beet the Vandal Buster
Chrno Crusade
Descendents of Darkness
Full House
Gundam Seed
Here is Greenwood
Imadoki!
Legal Drug
Mermaid Saga
Neon Genesis Evangelion
Peacemaker Kurogane
Red Angel
Sensual Phrase
Tokyo Mew Mew
Whistle
 Like the Facebook page!
Podcast: Play in new window | Download