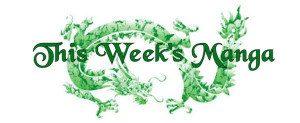 This week is a good week for shojo readers. Kodansha releases the 4th volume of Say I Love You, their new shojo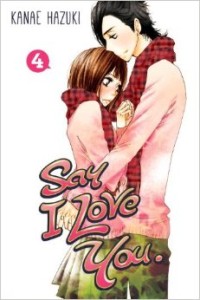 title that I was surprised I not only liked but also managed to distinguish itself from other titles by taking a more direct approach to teens, their relationships and feelings. Viz Media has a lot of shojo titles I like, and this week releases three that are high on my list. My Love Story is a new series that I'm hoping will end my bad luck with romantic comedies. Volume 2 is out this week. Natsume's Book of Friends is a title I would call a comfort manga. It's relaxing story and engaging characters is perfect to relax to after a rough day. Volume 17 is out this week. Happy Marriage?! is a shojo for a more mature crowd. I've enjoyed watching Chiwa's and Hokuto's relationship get over the bumpy spots and grow. It's sad that the series is almost done with Volume 8 now out, but I'm looking forward to a Happy Ending.
It's not all shojo this week, as the title of this post says. Seven Seas Entertainment releases a title that has me curious but I'm not so sure I'm excited about. Magical Girl Apocalypse takes the next step in the deconstruction of the Magical Girl genre and moves it further into the horror genre. I liked the darkness in Puella Magi Madoka Magica, but I'm afraid Magical Girl Apocalypse may go a step too far. Vertical also has a brush with horror with their new title Ajin. It  is also being streamed digitally on Crunchyroll, but for the best translation and presentation, go with the Vertical edition.