Back in January, the nominees for the 8th Manga Taisho awards were announced. This year there are 14 titles, and again, there are several titles manga readers will be familiar with. Koe no Katachi, A Silent Voice has been announced for print from Kodansha Comics, and was streamed digitally on Crunchyroll. Maho Tsukai no Yome, The Ancient Magus' Bride has been licensed by Seven Seas Entertainment, and Boku no Hero Academia, My Hero Academy has just been announced by Viz Media to run simultaneous with the Japanese releases. The rest of the nominees include Innocent, Osama-tachi no Viking, Kakukaku Shikajika, Kasane, Gekkan Shoujo Nozaki-kun, Kodomo wa Wakatte Agenai, Dimitri Tomkins, Blue Giant, Houseki no Kuni, Ballroom e Youkoso, and Boku dake ga Inai Machi.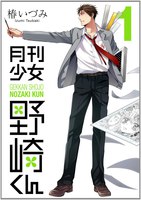 Several of these titles look interesting, the problem with most them being they are seinen. One of the titles that isn't and should be a no-brainer for license is Gekkan Shoujo Nozaki-kun. This comedy series follows Sakura Chiyo who tries to confess to her crush Nozaki, a shoujo manga artist, but instead he asks her to help him with his manga. The anime of this series was streamed here and was well received. It's from Square Enix, so Yen Press really needs to get on licensing this one!
Ballroom e Youkoso is one of those unusual sports manga that might make it here, especially with the popularity of Dancing with the Stars. The story follows middle school student Fujita Tatara who has no goal in life until he is saved from some delinquents by a mysterious man. He leads him to a dance studio where Fujita becomes inspired to join in dancesport. This shonen could be the one to break the sports manga curse. This is from Kodansha.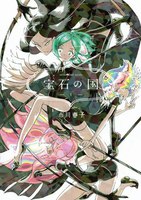 Innocent is a historical series about an executioner during the French Revolution, while Osama-tachi no Viking follows a genius hacker and a spoiled rich kid who join forces. Blue Giant appears to be about a school-aged jazz musician who plays the tenor saxophone. All three of these are seinen titles that Viz would have to be convinced to look at. Houseki no Kuni, Kingdom of Gems is a fantasy series about a new life form known as Gems who have to fight to keep from being made into decorations. This seinen series is from Kodansha.
Since three of these nominees have already be licensed, there's a good chance some of these others will be too. I was pretty good with predictions last year, when the two titles I highlighted ended up getting licensed, so I hope at least a couple of the titles I mentioned will get the nod.
The Manga Taisho Award nominees are nominated by bookstore staff in charge of their stores manga section. Manga titles released in 2014 and that are under 8 volumes are eligible for nomination. There will be second round of voting that will decide the winner, and will be announced later this year.