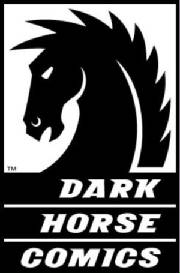 Comics and manga publisher Dark Horse made a surprise appearance at Anime Central, a Mid-west con held in Chicago, IL. They had an even bigger surprise for attendees as they announced four new titles to ship in 2016.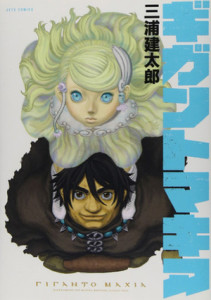 Giganto Maxima is a one shot volume by Kentaro Miura, who is best known in the west for the series Berserk, which is also published by Dark Horse. The series takes place 100 million years in the future, and is about the war between the forces led by Zeus, and the Nether forces led by the giant Alcyoneus. The series is the first original work from Miura in 24 years, since the start of Berserk, and fans will either be happy or disappointed that this volume will be more light-hearted and idealistic. Dark Horse will publish this series in February 2016.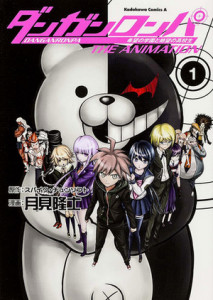 Danganronpa: The Animation is the manga adaptation of the TV series which is based on a video game. The series follows a group of high school students, each of whom possess a different exceptional talent. They are all locked in at school, and told that the only way to escape is to kill a fellow student without getting caught. After a student is murdered, they hold a trial to find out who is responsible while their own lives are on the line. My oldest daughter was obsessed with this series for a while, so I'm familiar with it somewhat, which just makes me more interested in reading the manga. Or at least I can say I'm getting it for her and then just read it myself. The series is complete in four volumes with the first volume set to be released in March 2016.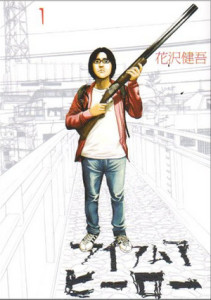 I Am A Hero is a bit of a coup for Dark Horse. The series is published by Shogakukan, whose titles are almost exclusively published by Viz Media. It is the company's first Shogakukan title since they published Godzilla back in 1988. I Am A Hero is about Hideo Suzuki, a struggling manga artist who might also be mentally unstable. One night, he sees the victim of an auto collision with a twisted leg and broken neck, get up and walk away. As more of Tokyo's dead start to rise, there are two things that allow a crazy man like Suzuki to survive; the belief that he is destined to be a hero, and something that is a rarity in Japan, a gun. The series has quite a pedigree as it was nominated for the 3rd, 4th, and 5th Manga Taisho Awards, and won the 58th Shogakukan Manga Award in the General Category in 2013. I'm on the fence about this one. I'm not excited about more zombie manga unless there's a good twist, and I don't know if Suzuki will be enough of one to make it interesting. But all those award nominations make me think there might be more here. I might check it out. There are currently 16 volumes out, and Dark Horse will publish the series in a 2-in-1 omnibus format starting in April 2016.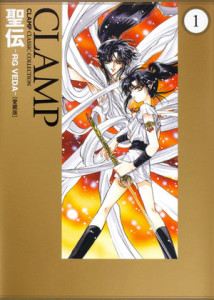 The final series is a CLAMP title rescue. RG Veda was CLAMP's debut title. It was originally published here by Tokyopop ten years ago, so needless to say, it is very out of print. The story is about Yasha-o, the Guardian Warrior of the North who discovers the last child of the Ashura-o clan, Ashura. The pair go on a quest to find the Six Stars and defeat the tyrantical King of Heaven, Taishakuten. The series features elements of Vedic mythology, and takes its name from one of the four Vedas. This series was the first CLAMP manga I read that I liked enough to read to the end. It was originally published in 10 volumes, but Dark Horse is basing its release on the 5 volume omnibus version released by Kadokawa. They are further condensing the series down to 3 omnibus volumes of around 600 pages each like their editions of Cardcaptor Sakura and Tokyo Babylon. These will be killer books. The first volume will be out in August 2016.