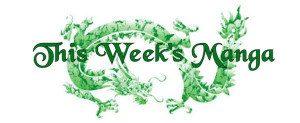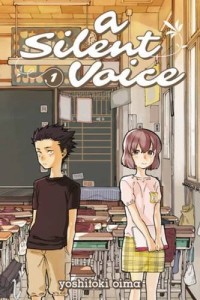 Last week of the month means a short list, but publishers sometimes save the best for last. Kodansha has a new series debuting this week. A Silent Voice started as a streaming title on Crunchyroll, so while readers asked, not many believed it would get a print edition from Kodansha. We were all pleasantly surprised when we got just that. The story of a deaf girl and her tormentor from elementary school that wants to reconnect has gotten a lot of praise from readers and critics as being powerful and a great read. It's probably why it got the license. I know I want to read it too, but am hesitant after hearing other talk about how brutal the bullying seemed. But I will read it.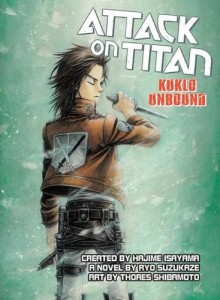 Vertical has the second volume of the Attack on Titan Before the Fall novel series, Kuklo Unbound. The volume is an omnibus of the two remaining volumes and is the basis for Kodansha's manga series Attack on Titan Before the Fall. This series is also unrelated to the first Before the Fall novel. I wish the first novel had gotten a manga adaptation. I really liked it and the main character Angel. But if you've been enjoying the Kodansha manga, you can now read the source material. Vertical also has the next volume in their Cardfight! Vanguard series. This is a fun series with a Yu-Gi-Oh-esque feel, but really stands on its own. It's a great all ages title.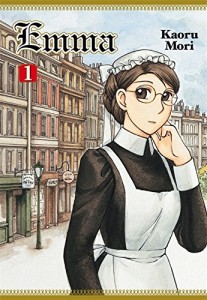 Because it's a slow week, I'm gonna pop in a mention of a title that I can't believe I missed last week! Yen Press finally released their hard cover deluxe edition of Emma, the Victorian romance by Kaoru Mori. The series went out of print with CMX, but Yen Press has rescued the title and printed up beautiful hardcovers to match their other Kaoru Mori hardcover series, A Bride's Story. I was able to pick up the first volume of the CMX series and loved it, so I've been waiting with bated breath for this new release. That's why I can't believe I missed featuring it last week! Luck was on my side that with a short week this week and I could sneak it. The presentation and story make it well worth the price. Don't pass this one up.
Full List per Diamond Distributors
KODANSHA COMICS
Air Gear Omnibus Volume 5 GN, $19.99
Seven Deadly Sins Volume 8 GN, $10.99
Silent Voice Volume 1 GN, $10.99
ONE PEACE BOOKS
Aquarion Evol Volume 2 GN, $11.95
VERTICAL COMICS
Attack On Titan Before The Fall Kyklo Novel SC, $14.95
Cardfight Vanguard Volume 6 GN, $10.95
YEN PRESS
Yotsuba & ! Volume 1 GN (New Printing), $13.00