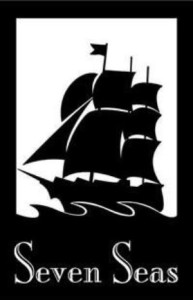 Publisher Seven Seas Entertainment recently made another license announcement on their Twitter feed and Tumblr blog. They have picked up another title that fits into their "dark and violent take on kid's franchises" line.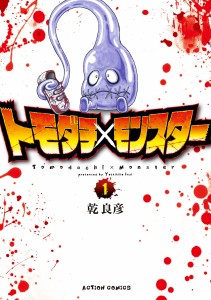 Tomodachi x Monster is a recent series by Yoshihiko Inui and is published in Futabasha's seinen magazine Manga Action. The story follows middle school student Wataru, who hears a mysterious voice after wandering away from school in his mountainous village in rural Japan. He discovers a new "friend", a monster from the mountain, and one of many that want to befriend young kids like Wataru. This new friendship may transform Wataru's life, or it may shorten it, as he is needed for his "friend" to participate in a horrifying death match.
If you've ever dreamed of being able to kill the Pokemon, or trainers in the video game, then this is probably the series for you. Tomodachi x Monster is described as an "ultra-violent, dark parody" of the Pokemon series, as if the blood-splattered cover wasn't enough of a clue. It fits in with Magical Girl Apocalypse, taking on the kids-with-monsters genre in a smiliar fashion. Kids with no conscience get a hold of monsters. What could possibly go wrong?
There are two volumes out, with a third scheduled for release in Japan in June. Seven Seas plans on releasing their first volume in February 2016. I don't know if this is a series I'll be picking up. I've never wished Pokemon any harm (but I've never played the video games either), and I do like the Pokemon manga. Really I just don't know how to feel about a series whose description can put "cute" and "gore" not just in the same sentence, but connected as well! Maybe I'll have to give this series a pass.