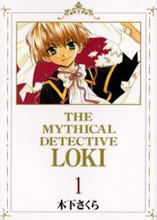 Mythical Detective Loki is a series I have wanted released in the west for years. It's had a bumpy history here. ADV Manga first licensed the continuation of the series, Mythical Detective Loki Ragnarok, and released two volumes before they folded. Jmanga licensed the first series and managed to release five volumes before it folded. A third series, Mythical Detective Loki Ragnarok: Gods of the New World, never saw translation here, but has now ended in Japan. The series is about Loki, the Norse god of mischief, who is banished to Earth in the form of a young boy. To return to the land of the gods, he must collect auras of evil, so he opens a detective agency. As well as collecting the auras, he has to deal with other Norse gods who come to visit and/or taunt him, some of whom do not want him returning.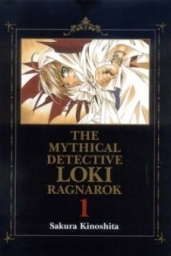 I love boy detective titles, as well as any kind of mythology, so I've been dying to read this series. I still have the two volumes ADV Manga released, but lost the Jmanga titles when they went under. But this is a series that so deserves another chance! It's not the manga's fault it never finished with either company. Both folded before the manga had a chance to finish. Jmanga was just two volumes away. I don't think Ragnarok would have done well for ADV Manga anyway, since it was a continuation of the first series, and ADV Manga didn't provide any background information on the characters or story.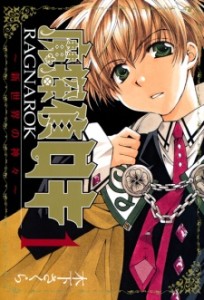 Thanks to the Marvel Avengers and Thor movies, Loki has become a really hot property. Some publisher should really pick this series up. Each titled series is short too. Mythical Detective Loki is only 7 volumes. Mythical Detective Loki Ragnarok is 5 volumes, and the final series, Mythical Detective Loki Ragnarok: Gods of the New World is 6 volumes. None of the titles are too long for publishers and still fit into the post 2000s requirement. I think the series would be a good fit for Seven Seas Entertainment or Yen Press, and the Japanese publisher, MAG Garden isn't tied down to any one English publisher.
I know I've written a Wish List for this series before, but with all that's happened since then, it really needed this update. We really need a Japanese manga about Norse gods solving mysteries! There is no such thing as too much Loki! This series needs an English release stat!