Makoto Amano wants to be come an actor instead of taking over the family dojo. His stern father decrees he can only do so if he spends the last two years of high school disguised as a girl and no one finds out. Ito Miura is a popular girl in her school's drama department, but is always being given boy's roles due to her tomboyish ways. The two become friends after Ito discovers Makoto's secret, but as they constantly protect Makoto's secret, they start to become something more.
W Juliet Volume 1-5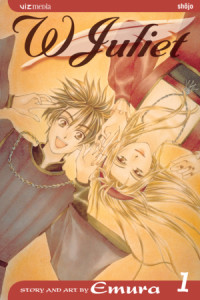 By Emura
Age Rating: Teen
Genre: Romance
Price: $9.99 print/$6.99 digital
Rating:





When I was tracking the new releases on Vizmanga.com, the release of W Juliet in digital caught my eye. I remember seeing the series in my local comic book store back in the day, but I never got around to picking it up. With it out in digital, and my daughter taking drama in school, I decided to try it out. It wasn't a bad series, but neither did it ring any bells.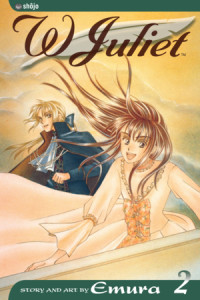 The two leads, Makoto and Ito are likable enough. Makoto is very earnest in his desire to be an actor and takes playing a girl seriously. He pulls off pretty well too, as everyone is convinced he's a girl. It's funny how he reacts to the girls swarming around him and questioning him relentlessly. But he is still a man, and is very protective of Ito, and risks his secret being discovered to be with her. Ito is the tall, tough, straight-figured girl who is constantly being mistaken as a boy. She thinks she can't be feminine, and doesn't look good in skirts, so she doesn't try. She very insecure about her femininity, and is even slight jealous that Makoto makes a better girl than her. She discovers Makoto's secret by accident, but it becomes the bond that draws them closer.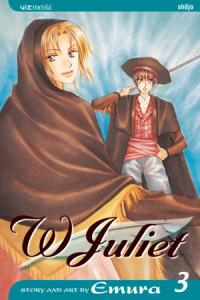 The story in these first five volumes involve one of two things; either Makoto's secret is about to be discovered, or a boy falls for Ito and Makoto has to come to her rescue. Having these two elements be an issue occasionally would be okay, but when they are the problem in every single chapter, the story quickly becomes tedious. In first volume, Makoto is investigated twice and is thought to be a guy, Makoto Narita (who he really is) but his detractors are fooled by theater prosthetics. Makoto also has a fiance, Takayo, who tries at first to force him back, but later transfers with her brother to get between him and Ito. Ito gets a pair of suitors in Toki, an alumnus of the drama club, and Sakamoto, a boy she meets on a school trip who transfers to her school. Both are determined to make her theirs despite what she wants.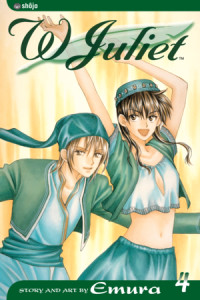 Makoto and Ito have plenty of allies, both willing and not so helping them out. Makoto's older sister Akane is his biggest supporter. She is a make-up artist and helps him with his make-up, wig, and bringing him clothes when he's in a jam. Ito has two older brothers and a younger brother, all of whom look are very overprotective of her. This comes in handy when Makoto's father sends men to watch him when he is staying at Ito's home over New Year's. I liked the brothers a lot, but I do have a soft spot for overprotective brothers.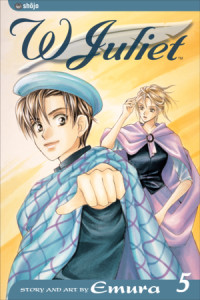 Overall I look at this series favorably, but I have to admit it had trouble holding my attention. It took two tries to read all five volumes. The monotony of Makoto's secret always being on the verge of being discovered, and the guys that kept forcing themselves on Ito made it difficult. And I know this is a shojo series, but the fact that Makoto was always having to save Ito, despite her having martial arts training started to grate after a while. The stories I enjoyed most were where Makoto and Ito worked together as partners, such as during the ugly duckling performance the club put on to bring in new members. These chapters didn't happen as often as I would have liked.
I wanted to like W Juliet more, but in the end, it was just average. The art was serviceable, but it was nothing to get excited about. I liked the characters and the story was fun at times. I don't know if it would have been better to string out Makoto's secret before Ito found out. I like it being the thing that bonds Makoto and Ito, and brings them together, and through the story, keeps them together. W Juliet definitely works as a rom-com, but it's one of the more forgettable ones.
Review copies provided by publisher.