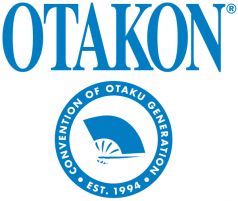 Otakon is the last big convention for manga publishers before New York Comic Con in October. It's not usually a place frequented by publishers, especially not from the west coast, but this year saw some exciting license announcements, and appearances by west coast publishers Dark Horse Manga and Viz Media with Shojo Beat.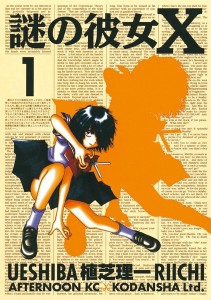 Vertical started things off with three new licenses at their panel on Friday. As expected from the boutique publisher, all of their titles are seinen. All three titles will be released in the spring of 2016. Mysterious Girlfriend X is a rather infamous series that was introduced to US audiences through the anime adaptation that Crunchyroll streamed in 2012. It is about Akira Tsubaki, who goes to wake up recent, and antisocial, transfer student Mikoto Urabe, who is sleeping and drooling all over her desk. Akira accidentally tastes Mikoto's drool and gets hooked on it. They start going out and getting to know each other. The series is complete at 12 volumes and Vertical will be releasing the series as 2-in-1 omnibuses. This series has a big "ewww" factor for me,  which was emphasized when the anime was showing, so I will happily give this one a pass. I usually trust Vertical, even though they can have some very distinct tastes, I don't think this is one series I can give them the benefit of the doubt on. I'll be happy if they prove me wrong.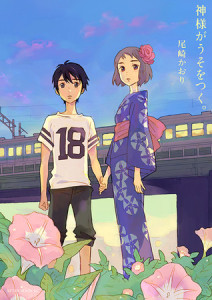 Their second license sounds much more interesting. The Gods Lie is a soccer manga that follows Natsuru, a new transfer student to his middle school who all the girls in his class are interested in because of his good looks. But when he turns down chocolate from them on Valentine's Day, they all ignore him, until female classmate, the tall Rio Suzumura, talks to him just before summer break. Natsuru soon learns Rio's secret, one she can not tell anyone about. The single volumes tells the story of their summer together. While sports manga can be iffy here, this series looks and sounds really good, and at one volume isn't a big risk for either the reader or publisher. This is one I will check out.
Devil's Line was their third license and is a dark fantasy title. It follows Tsukasa, an emotionally distant graduate student who works for an organization that protects the public from vampire-like creatures who look like normal humans, but who can become uncontrollable monsters when angry or having a craving. There are five volumes out so far and the series is ongoing.  I had my doubts about Ajin as a horror title, but it turned out really good. This one could as well. It's one I'd give the first volume a try.
Vertical had a few things to say about some of their current titles. What Did You Eat Yesterday? is a title they lose money on, which they shouldn't because it is such a good series for foodies and non. They will keep publishing it, so go out and buy it! Chi's Sweet Home has been a humongous seller for them. It has kept Vertical in business for three years and is the reason they have so many great titles. Be grateful to cats!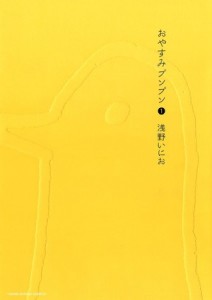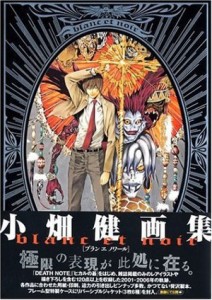 Viz Media had  three announcements over two separate panels. First, at the Viz Media panel on Friday, they announced a new Inio Asano title. Goodnight Pun Pun is about an ordinary young boy whose life is turned upside down when his father is arrested for spousal abuse, and Pun Pun has to go live with his Uncle. The story follows Pun Pun's growth into adulthood where he makes decision that for better or worse change him, leaving his to contemplate what it means to be an adult. The series is complete at 13 volumes, with the first volume due to come out in 2016. I haven't read any of Asano's work yet, all of which have been one volume stories. May be this can be the one that entices me in.
Also announced at the Viz Media Panel was Blanc et Noir, an art book by Takeshi Obata. It was published in 2006 and will include artwork for the titles Death Note and Hikaru no Go, the titles Obata had worked on at the time. The book will be released in 2016 as a hardback with a single print run, so preorder if you want this one.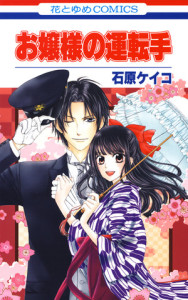 The third announcement was made at the Shojo Beat panel on Saturday. The Heiress and the Chauffeur is a historical romance set in the Taisho Era. It is about Sayaka Yoshimura, who is the envy of all the girls at her school. She wears a red ribbon that makes her as the top student and is always followed by Shinbo Narutaki, the chauffeur employed by her family. The rumor around the school is that the two are in love. The series is short, only two volumes long, and the first volume will be out in May, 2016. This series sounds cute and I love historical stories, so I will definitely be picking this one up.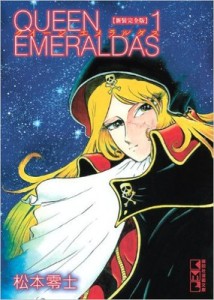 Kodansha had the biggest licensing news of the con. They made three announcements at their panel on Saturday. They had been hinting at SDCC that they would be making a classic manga announcement at Otakon, and they did not disappoint. Queen Emeraldas is a spin-off series of Space Pirate Captain Harlock by Leiji Matsumoto and was first published back in 1976. It follows Hiroshi Umino, a young man who sneaks aboard a ship in order to leave Earth. He is helped several times by the Pirate Queen Emeraldas, a strong and powerful privateer. The series is 4 volumes, and Kodansha will publish it as 2 deluxe hardcover volumes. The first volume will be available in July 2016. I will so be getting this series! I love Leiji Matsumoto's work and wish there was more of it available. I already have the only other series of his available in English, the new Galaxy Express 999 series that Viz published back in the early late 1990s to early 2000s. This is the only series of Matsumoto's that Kodansha has access too, so I hope it does well so there is incentive to get more (Viz)!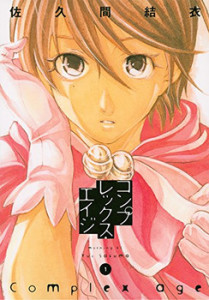 Complex Age is was the second announcement. It is about Nagisa Kataura, a cosplayer who tries to keep her hobby a secret as she gets older. The series started as a one-shot that won the Tetsuya Chiba award in 2013 and was then serialized. The series just ended, and four volumes have been published so far. Kodansha will publish their first volume in June 2016 as special large-format paperbacks. This series is one I will check out. The premise sounds so different and interesting, and the art looks nice.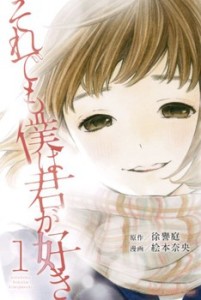 Kodansha's final announcement was Forget Me Not, a manga based on a Taiwanese novel. The series is about Serizawa, a young man walking home from work when he is hit by a truck. Woozy and injured, he is helped to safety by a woman he recognizes, but he can't peg who! The story follows his attempts to find out who. The series is currectly at 5 volumes. Kodansha will release their first volume in March 2016. This one looks interesting as well, and one I wouldn't mind checking out.
Kodansha also had some news for fans. First, the series, Maria the Virgin didn't sell well enough for them to justify rescuing Moyoshimon by the same creator, so cross that one off your license wish list. Vinland Saga will end at volume 7 unless fans show their love and increase their purchases of the volumes. Pre-ordering will make the difference. Also of note was the fact that A Silent Voice has been selling at Fairy Tail levels based only on word of mouth, and possibly the Crunchyroll streaming. Fans want their own copies.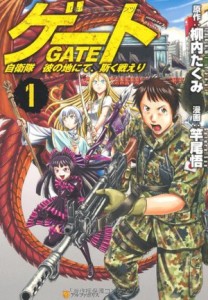 Newcomer to manga publishing is Sekai Project, a publisher of visual novel games. They announced a new publishing initiative and their first title: Gate. The manga is an adaptation of a light novel series of the same name. It is a military fantasy that begins when a gate open in the Ginza district of Tokyo, and monsters and European Medieval knights come pouring and kill many of the citizens. The government sends a small group of soldiers into the gate where they find the villages being attacked by a dragon, and are joined by one of the survivors, an elf girl as they explore the new land. There are seven volumes of the manga so far, and 16 light novels. Sekai didn't have anything else to announce about their publishing initiative, only that details would be released at a later date. It's nice to see more publisher join the ranks, and Sekai Project's experience with visual novel games at least gives them some experience in both dealing with Japanese publishers and translation. I will be interested to see more about them as time goes on.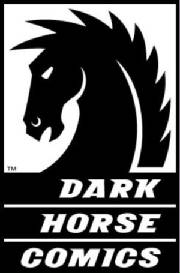 Dark Horse did have a panel at Otakon on Friday. The panel was moderated by legendary editor Carl Gustav Horn, but they didn't have any new licenses to announce. They just covered there previous announcements. They did have some comments about ongoing titles that fans were interested in. Kurosagi Corpse Delivery Service loses money for Dark Horse, but they are committed to finishing it. Maybe the new omnibus editions they will be releases will help boost sales. Eden: It's an Endless World has not done well sales-wise either. Dark Horse would like to finish it in omnibus, but the Japanese publisher is "lukewarm" on the prospect. But they have said they will keep trying.