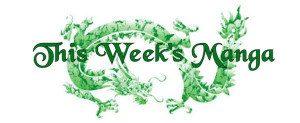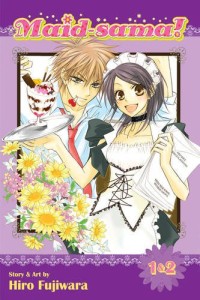 It's Viz's big week, and a couple of titles people have been waiting for are being released. Maid-Sama is a former Tokyopop title where only 8 of the 18 volumes were released. This series in one of the rare pick ups from Viz that is getting a print release as well as digital, and is under the Shojo Beat imprint instead of Viz Select. The series fits perfectly in the Shojo Beat imprint with its story of a girl who appears to be tough-as-nails and a boy hater, but also works part-time at a maid cafe where she is found out by the popular boy at school. They are coming out as 2-in-1, so it will be no time before the series is caught up with the previous release, and fans will be getting new material. Also new this week is the first volume of My Hero Academia. This series by the creator of Barrage has seriously caught on with fans on both sides of the Pacific. Here, only the first chapter was released in Weekly Shonen Jump before the title jumped to current serialization, so this is the first chance for readers to see (legally) what happened in the intervening chapters.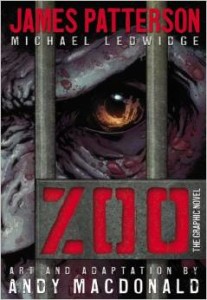 Other Viz titles of note include the yearly volume of Kaze Hikaru. At least it's still coming out. Like Excel Saga, it will reach the end, but get the volumes now, who knows if they will still be available after it's complete. Voice Over Seiyu Academy ends its run with volume 12, and One Piece hits the three-quarters century mark with Vol 75. That is a lot of books to try to stack on a bookshelf.
Elsewhere around the mangasphere, Kodansha has the next volume of Seven Deadly Sins, while Seven Seas Entertainment lets loose their monster girls with Monster Musume Vol 7. Guess what's going to top the NYT next week? Assuming Tokyo Ghoul lets go long enough. And, while not really a manga, Yen Press is releasing their graphic novel adaptation of James Patterson's Zoo, which is also a 13-episode TV series airing right now, as a paperback. If you've been curious about the source material, this is a good way to get through it quick. I liked it, or at least the reasons behind the story.
Full List per Diamond Distributors:
KODANSHA COMICS
Seven Deadly Sins Volume 9 GN, $10.99
ONE PEACE BOOKS
Aquarion Evol Volume 3 GN, $11.95
SEVEN SEAS ENTERTAINMENT
Devils And Realist Volume 6 GN, $12.99
Evergreen Volume 2 GN, $12.99
Monster Musume Volume 7 GN, $12.99
VIZ MEDIA
Assassination Classroom Volume 5 GN, $9.99
Black Rose Alice Volume 5 GN, $9.99
Bleach 3-In-1 Edition Volume 12 TP, $14.99
Food Wars Shokugeki No Soma Volume 7 GN, $9.99
Jojo's Bizarre Adventure Part 1 Phantom Blood Volume 3 HC, $19.99
Kaze Hikaru Volume 23 GN, $9.99
Maid-Sama 2-In-1 Edition Volume 1 TP, $14.99
My Hero Academia Volume 1 GN, $9.99
Naruto Volume 71 GN, $9.99
One Piece Volume 75 GN, $9.99
So Cute It Hurts Volume 2 GN, $9.99
Spell Of Desire Volume 5 GN, $9.99
Toriko Volume 29 GN, $9.99
Voice Over Seiyu Academy Volume 12 GN, $9.99
Yu-Gi-Oh 3-In-1 Edition Volume 3 TP, $14.99
YEN PRESS
James Patterson's Zoo TP, $17.00