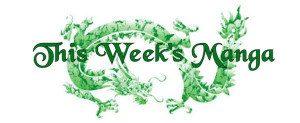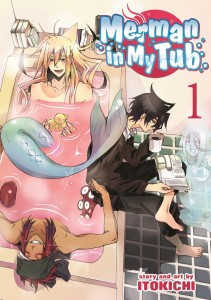 With Diamond releasing the shonen titles early last week, this week is a little lighter, but in retrospect, that a good things as some debuts by other publishers would be completely washed over by the final Naruto Vol 72. Seven Seas goes for some representation as they release the first volume of their new series, Merman in My Tub. Instead of monster girls, it's monster boys, who are just as hot with fish tails and tentacles. I was interested in it when Seven Seas announced it, and while I'm not a fan of fanservice, neither am I opposite to some equal opportunity for the ladies.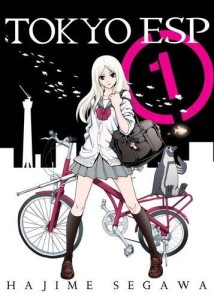 Vertical Comics also releases a title I've been looking forward to. Tokyo ESP has a now familiar premise, of ordinary people suddenly finding they have extraordinary powers. I check out the first chapter or two of this series through Comic Walker last year, and liked what I saw, so I was excited to see Vertical pick it up. They always do excellent work with both their translations and presentation. I can't wait to get my hands on this first volume. Dark Horse says good-bye to a practical staple in their catalog for nearly two decades. Oh My Goddess finally reaches the end with vol 48 coming out this week.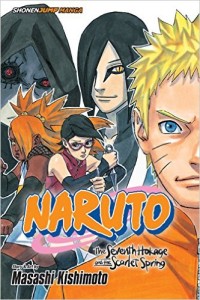 Viz Media, even with all their big titles coming out from Diamond last week, still have a few more titles to pick up this week. Along with the final Naruto volume comes the digital only short sequel Kishimoto did Naruto: The Seven Hokage and the Scarlet Spring . The story is a sort of spring forward several years later to see where the character are up to, as well as their kids. Completests will want to pick this up, even though it's not included in the rest of the Naruto manga sale.
Full List Per Diamond Distributors:
DARK HORSE COMICS
Oh My Goddess Volume 48 TP, $12.99
KODANSHA COMICS
Fairy Tail Volume 50 GN, $10.99
SEVEN SEAS ENTERTAINMENT
Dance In The Vampire Bund II Scarlet Order Volume 3 GN, $12.99
Love In Hell The Complete Collection TP, $20.99
Magical Girl Apocalypse Volume 5 GN, $12.99
Merman In My Tub Volume 1 GN, $11.99
VERTICAL COMICS
Tokyo ESP Volume 1 GN, $15.95
VIZ MEDIA
Monster The Perfect Edition Volume 6 TP, $19.99
VIZ MEDIA DIGITAL
Naruto: The Seventh Hokage and the Scarlet Spring
One-Punch Man Vol 8