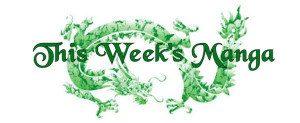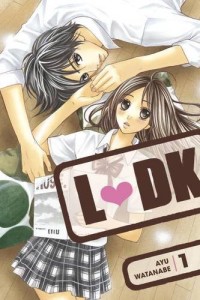 There's a whole of manga out this week. Digital Manga Publishing makes a surprise return with two BL titles in print. Netcomics also releases some new volumes from their recent titles, such as Chiro Vol 3, Core Scramble Vol 2, and Give to the Heart Vol 5. Kodansha debuts a new shojo, LDK, that is getting mixed reviews, just judging from my twitter feed. Either way, it is making an impression.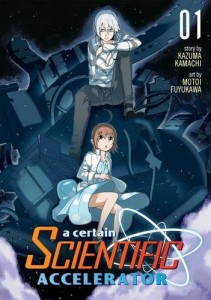 Seven Seas Entertainment pours out some new titles with the debut of Akuma No Riddle Vol 1 and Certain Scientific Accelerator Vol 1. Akuma No Riddle is a bit of a thriller with yuri leanings, while Certain Scientific Accelerator is another spin-off from the Certain Magical Index light novel series, and fits in with their popular Certain Scientific Railgun series.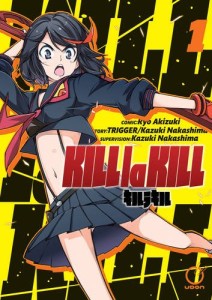 Udon Entertainment and Vertical Comics each debut titles for specific kinds of fans. Udon is finally releasing the manga adaptation of Kill la Kill. It is based on the anime, and is still popular among fans. This was a real steal for them. Vertical Comics has another adaptation, this time from a web novel. Ninja Slayer Machine of Vengence adapts the original novels, and is a different series than the one Kodansha is publishing. Both are worth checking out if you enjoy ninja-sploitation works.
Viz Media has a whole new selection of digital manga from their Select line, and Yen Press has new chapters of Black Butler and The Royal Tutor for those who can't wait for the print releases.
Full List Per Diamond Distributors:
DIGITAL MANGA PUBLISHING
Blade Dance Of Elementalers Volume 1 GN, $12.95
Waltz In The Clinic GN, $12.95
KODANSHA COMICS
Attack On Titan Colossal Edition Volume 2 TP, $49.99
LDK Volume 1 GN, $10.99
NETCOMICS
Behind Story Volume 2 GN, $11.99
Chiro Volume 3 The Star Project GN, $11.99
Core Scramble Volume 2 GN, $11.99
Give To The Heart Volume 5 GN, $11.99
Sweet Blood Volume 3 GN, $11.99
SEVEN SEAS ENTERTAINMENT
Akuma No Riddle Volume 1 GN, $12.99
Certain Scientific Accelerator Volume 1 GN, $12.99
Magika Swordsman And Summoner Volume 2 GN, $12.99
Nurse Hitomi's Monster Infirmary Volume 3 GN, $12.99
Pandora Of The Crimson Shell Ghost Urn Volume 2 GN, $12.99
UDON ENTERTAINMENT
Kill La Kill GN Volume 1 GN, $12.99
VERTICAL COMICS
Ninja Slayer Machine Of Vengeance Volume 1 GN, $12.95
VIZ MEDIA
Claymore Complete Box Set, $214.99
VIZ MEDIA DIGITAL ONLY
Chocolate Cosmos Vol 2, $4.99
Eureka Seven Vol 6, $4.99
Hibiki's Magic Vol 1, $4.99
Kamiyadori Vol 4, $4.99
Samurai Girl Real Bout High School Vol 4, $4.99
Sgt. Frog Vol 18, $4.99
Tokyo Ghoul Vol 4, $8.09
Tuxedo Gin Vol 5, $4.99
Weekly Shonen Jump 195, $.99
YEN PRESS DIGITAL ONLY
Black Butler Chapter 107-109, $1.99
The Royal Tutor Chapters 25-29, $1.99