At the last big convention of the season, New York Comic Con, manga publishers appeared to make their last big announcements for the next year.

Starting off Friday, Viz Media announced six new titles, including some sports titles that many fans didn't think would ever make it here legally.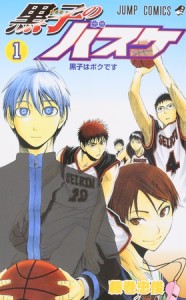 Kuroko's Basketball is a sports manga about high school student Kuroko Tetsuya. He is incredible unremarkable, and is hardly ever noticed, on or off the court. But it's that plainness that lets him perform amazing feats on the court with no one noticing him. Now, he is determined to take on all the members of his legendary middle school team known as the Miracle Generation, and defeat them. The series went 30 volumes and Viz will publish the series in 2-in-1 omnibuses, with the first volume out in summer 2016. I've tried reading basketball manga, and it just isn't a good fit for me.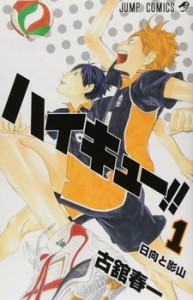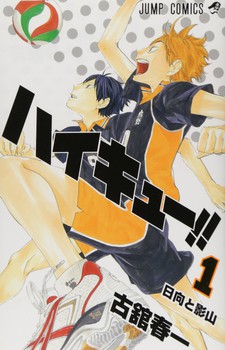 Haikyu! is a sports manga about volleyball. it follows Shoyo Hinata, who aims to be the best volleyball player, ever since he saw the legendary player known as the "Little Giant" play at the national volleyball finals. He joins the team at the same high school Little Giant went to, intent on surpassing him. This series is at 18 volumes and is still ongoing. It will also be available in summer 2016. I'm much more interested in this series. I've only read one other volleyball series, Crimson Hero, and enjoyed the sports parts of the title, so I'm looking forward to getting some new volleyball action with this one.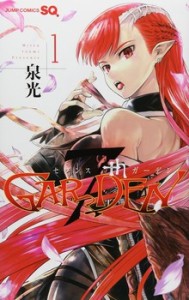 7th Garden is about Awyn Gardner, who will do anything to protect the beautiful mistress of the equally beautiful estate garden that he lovingly tends. Even enslaving himself to a beautiful demon bent on world domination. Angels, demons and humans fight to win control of the world, and for Awyn's heart. This series is relatively new, with only 3 volumes out so far. The first will be out in English in summer 2016. This title isn't lighting any fires under me. Maybe I'll change my mind after reading a few chapters. I'll have to wait and see.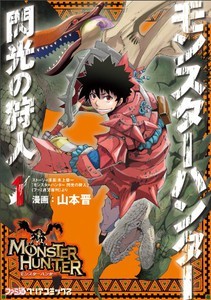 Monster Hunter follows the adventures of reckless, novice monster hunter Raiga, who joins more experienced hunters Keres and Torcche, an archer and swordsmen with complimentary  abilities but opposite personalities. Together, they hunt the ferocious creatures that threaten humanity, who fights to survive on the fringes. This 10 volume series is based on the Monster Hunter video game franchise that we've only gotten a glimpse of with the 4 volume series Monster Hunter Orage from Kodansha. I like Orage, so I'm looking forward to reading this one too. It will be out in spring of 2016.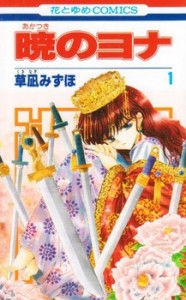 Shojo Beat got to new additions to their line. Yona of the Dawn is a fantasy adventure about Princess Yona, who lives an ideal life as the only princess of the kingdom, Doted on by her father, and  protected by her faithful guard Hak, she cherishes every moment she spends with the man she loves, Soo-woo. But everything changes when she see her father murdered and she must go on the run in order to find a way to reclaim her kingdom. There are currently 19 volumes and an OVA to be bundled with the latest. It will be released in the summer of 2016. I've seen a lot of excitement for this title, but I don't really feel any myself. It sounds so cliché, and shojo, that can either work or not. I'll have to wait and see which side it falls on.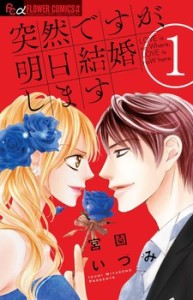 Also joining the Shojo Beat line is another josei title. Everyone's Getting Married is about Asuka Takanashi, a successful career woman with an old-fashioned dream; to get married and become a housewife. After her long-time boyfriend leaves her to pursue his own career goals, Asuka meets popular newscaster Ryu Nanami. They get along well, but Ryu has no interest in getting married. This pair with opposite goals are about to do something they shouldn't; get involved. This is a fairly new series, with only 3 volumes out so far, and will be out in summer 2016 with an M rating. I'm always glad to get more "ladies" manga, meant for older readers like me, but I can't get excited by this one either. I'll need to wait and see on this series as well.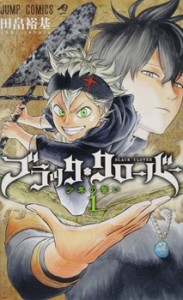 Viz's final announce was that the digital only series, Black Clover, would be getting a print edition in the summer of 2016. This Weekly Shonen Jump series has been running in Viz's digital magazine since March and there are currently 3 volumes available. I thought the story sounded cliché, but it's been getting good word of mouth, and the fact that it is getting a print edition means Viz thinks it has legs. I'll be interested in check it out.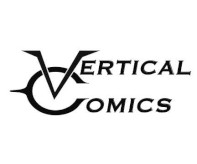 Vertical Comics had a panel on Friday, but didn't have any new licenses to announce. Instead, they announced that they would begin releasing audio light novels, with voice acting, music and sound effects. Essentially audio dramas. I think this is a great way for them to expand into an area that no other publisher is in. Audio books have been on the rise just as much as eBooks, so I really hope these do well for them. They also confirmed the release date for their light novel Kizumonogatari, that got pushed back from November to December. Related to Vertical Comics was the news from Sunrise, the license holder for the Gundam Franchise, that Vertical's deluxe editions of Mobile Suit Gundam: The Origin has sold more than 110,000 copies in the US. That is an amazing number, especially when you look back 2 years ago when Vertical was saying they'd be happy just to sell the first print run, with no plans for additions. Good work Gundam fans!