At New York Comic Con earlier this month, publisher Kodansha Comics held a panel where they announced four new titles to join their already extensive catalog of titles. Two of the titles are related to existing titles they are currently publishing and two are brand new.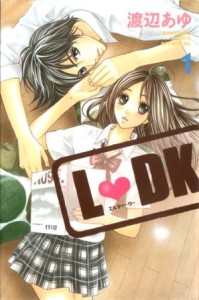 The first new title is a shojo. L DK follow high school students Shusei and Aoi. Shusei is his school's "Prince" with a reputation for coldly turning down girls who want to go out with him. Aoi's best friend becomes one of these girls, earn Shusei her disdain. When disaster strikes Shusei, and his apartment burns to the ground, he ends up being Aoi's roommate. I'm not sure how I feel about this title. I really don't care for stories that throw the characters into improbably situations like this. The series is currently 14 volumes and has had a live action movie. There was no word on when Kodansha would release the first volume, but I would guess late 2015.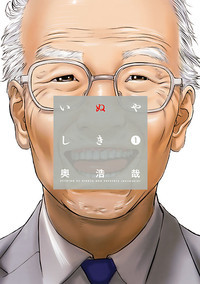 Inuyashiki is a sci-fi series by Hiroya Oku, the creator of the violent and gory Gantz. It is about Inyushiki, a salaryman with a wife and two children who don't care about him. He learns he only has three months left to live, and comes to realize the only one who will miss him is the dog. But death comes soon than expected when an alien ship crashes on him. The aliens rebuild Inuyashiki as a robot, and is no long human. How will this change his life? I'm really curious about this series, but I do feel some trepidation considering the source. I may give the first volume a shot. There are only two volumes out so far, as the series only started this last January in Kodansha's Evening magazine. No release date given for this one either.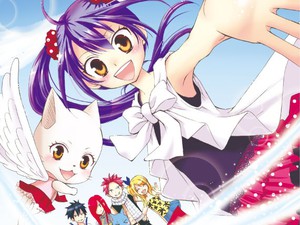 The first of the related titles is one I was really hoping Kodansha would license. Fairy Tail: Blue Mistral is a shojo spin-off of the popular shonen series Fairy Tail. The series follows Wendy Marvell, and tells the story of her adventures before joining the Fairy Tail Guild. I really like Fairy Tail, but I'm looking forward to seeing a more female-centric view of the Fairy Tail world, and even a little romance. The series just started in August, so it doesn't even have a single volume out yet.  And neither does Kodansha have a release date announced.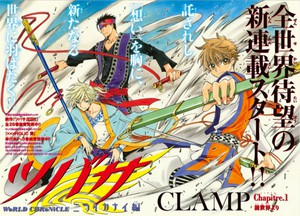 The last of Kodansha's new licenses is Tsubasa: WoRLD CHRoNiCLE. Because apparently, you can't have a xxxHolic manga without a Tsubasa companion. This series will tie into the new xxxHolic: Rei manga which Kodansha started releasing this year. I can safely say I will pass on this series, since I still have no interest in xxxHolic: Rei. Tsubasa: WoRLD CHRoNiCLE just started in August, so it doesn't have any volumes out yet, so no release date from Kodansaha.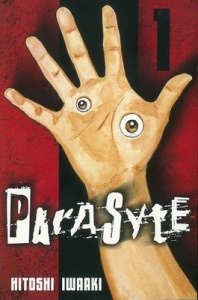 Several days after making these announcements, Kodansha made a passing comment on their Twitter feed that they would be reprinting the series Parasyte. This was later confirmed on their Tumblr. Parasyte follows Shinichi Izumi. Alien parasytes have invaded the Earth, and one has taken Shinichi as a host. But Shinichi fights back, and the alien, Migi, can only control his right hand. They now have to work together to survive. Parasyte has a long history in English. It was first published by Tokyopop. Then it was rescued by Del Rey, and was then published again after Kodansha took over Del Rey. It's only been two years since Kodansha's last printing of the series in 2012. The only explanation for this new printing is that an anime has started airing, and Kodansha wants to cash in on the tie-in.