New York Comic Con saw its largest number of manga publishers not only attending the show, but in having panels and making announcements! And manga publishers really made this last major con of the season count.

Yen Press is the final publisher I'm going to talk about. They had their panel on Saturday, and announced eight new manga and light novel licenses.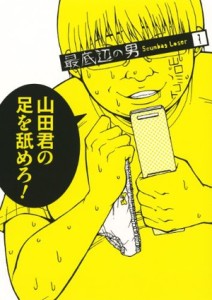 Scumbag Loser is a horror-thriller about a high school dweeb who makes up a hot girl friend to keep from being the biggest loser in class, but when she transfers into his class and they start dating, he can only wonder who she really is, and what her intentions are. The series is complete in three volumes, but Yen doesn't have a release date for it yet. I'm not sure where to stand on this one. I'm intrigued about the horror-thriller aspects, but the characters leave me kind of cold. I'll have to wait and see.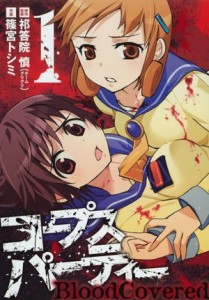 Corpse Party – Blood Covered is about a group of friends who all go to Kisaragi Academy. After an earthquake, the students find themselves in an alternate reality where their school is an elementary school, and the disappearances and gruesome deaths of the students continue. This is another horror title with elements of mystery and the supernatural. It is complete at 10 volumes, and will be out in the Spring of 2016. I'm not big on gore, so this title may not be for me, though if the characters and/or story is good enough, I can often push through. This one will have to be another wait and see.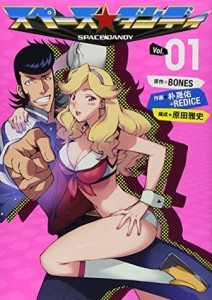 Space Dandy is another adaptation of the anime. This one is different from the one Kodansha licensed in that it is more of a retelling of the anime. It follows the adventures of Dandy, a space adventurer extraordinaire as he travels the galaxies searching for new alien species. There are two volumes out so far, and the series is ongoing. The first volume will be out in spring 2016. I'm interested in this title, much like the Kodansha, since I've never seen the anime and am now curious, especially with two different adaptations of roughly the same material.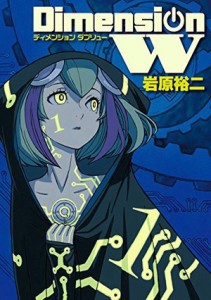 Dimension W is a sci-fi series, taking place in a future where energy can be drawn from the air using devices known as "coils." While helpful for law-abiding citizen, these coils can be used as weapons. Mabuchi Kyoma, a man with a love for gas-powered "vintage" vehicles is the man sent to find the criminals using these coils. On his latest mission, he tracks down the gang's hideout where he finds what appears to be a cloaked young woman. The series is eight volumes so far, and the first volume will be out spring/summer 2016. This title sounds interesting. The sci-fi world is intriguing, and it's by Yuji Iwahara, the creator of Cat Paradise, King of Thorn, and Blacker than Black. That's enough to get me to pick up the first volume.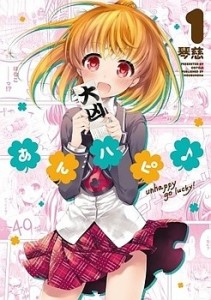 Unhappy Go Lucky is a senien title about three girls in Tennogofune Academy's class 1-7, the place where all the students with "bad karma" or misfortune are gathered. Hibari, with her friends the unlucky Hanako and the perpetually unhealthy Botan decide to make the most out of their everyday lives and school life a happier one. I haven't been impressed with all "cute girls doing cute things" titles that Yen has released lately, so I don't expect this one to be any different. I may check out the first volume, but will most likely give it a pass.
In Light Novels, Yen's imprint Yen On, picked a few more light novels, and some of their manga counterparts.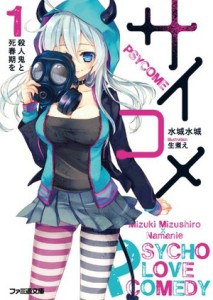 Psycome is a light novel only series, and is about Kyosuke Kamiya, a boy accused of a crime he didn't commit. He is sent to Purgatorium Rehabilitation Academy, where he finds himself surrounded by lots of cute girls, who are also convicted murderers. He attracts the attention of Hiwaka Renko, a gas mask-wearing beauty with a huge rack, who is also known as the 'Mass Murderer of Twelve.' There are six volumes in the series so far, but Yen doesn't have a release date for the first volume yet. This is a series I will give a wide pass. It's definitely not  in my wheelhouse.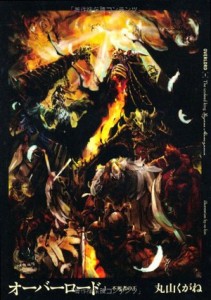 In the Light Novel and manga adaptation combination comes Overlord. This is another title about a MMORPG that becomes an alternate world, trapping its users. The once popular game Yggdrasil is quietly being shut down. Player Momonga, along with others, decides to hang on to his beloved again until the very end. He waits for the forced log off from the server shutdown, but it never comes.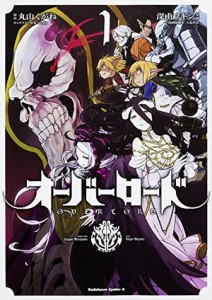 Instead he finds himself stuck in the game's online world. Having no family or friends outside the game, Momonga decides to embrace this new world, and become its Overload. The light novel is ongoing with 9 volumes out, while the manga adaptation just started, and only has 2 volumes out and ongoing. I'm not that interested in the "trapped in an online game" genre, but this title has a twist that makes it look intriguing enough for me to want to check it out. Both the manga and light novel will be out spring/summer 2016.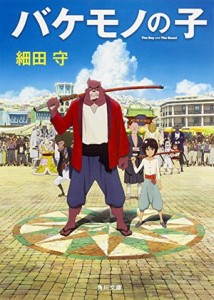 The Boy and the Beast is an anime movie by director Mamoru Hosada, who is also responsible for the movies Summer Wars and Wolf Children Ami and Yuki. He is also the writer of this and the other stories. In the world, there are two realms, the human realm and the bakemono realm, and these realms must never cross.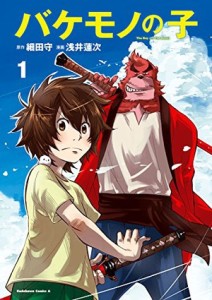 One day, a lonely boy in Tokyo's Shibuya ward and meets lonely bakemono Kumatetsu. The boy, now called Kyuta, becomes a disciple of Kumatetsu. Hosada has written and directed some great stories, and I expect this one to be just as good. I will be looking for the manga when it comes out in early summer 2016 alongside the light novel.
That's it for New York Comic Con. It is quickly becoming the east coast equivalent of SDCC, and manga publishers have picked up on that. I expect next year will be just as busy, and that's a good thing for us fans.