This last week was New  York Comic Con, the last big con of the season. All of the major publishers were here, as well as some online newcomers. Everyone had something to announce, from new licenses to something a little more home-grown.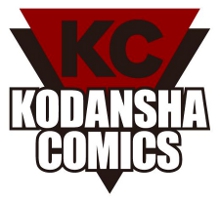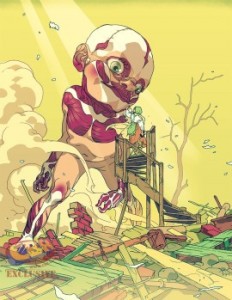 Kodansha Comics started off the weekend on Thursday, with their much hyped "The Biggest Attack on Titan Announcement Ever" panel.  They announced they were working on an original Attack on Titan anthology that will feature all western artists. The book will be 250 pgs and will be in full color. Creators were invited to come up with whatever story they wanted, including creating their own characters and putting the Titans in different settings. Kodansha has received proposals from serious to the very silly. Creators come from both independent and mainstream comics. There are no plans to publish the anthology in Japan, but we should be seeing it come out in Fall 2016.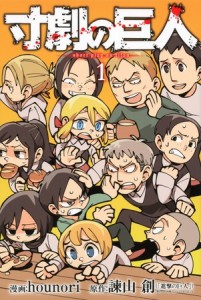 As if that wasn't enough, at their industry panel on Saturday, Kodansha Comics announced two new licences. It's not a Kodansha panel with an Attack on Titan license, so this time they announced Spoof on Titan, a 4 panel comic parody series. Spoof on Titan was one of the debut titles on Manga Box when it launched back in 2013. I followed the strip for quite a while (before I stopped reading entirely due to lack of time), and thought it was funny. I liked it a lot better than Attack on Titan Junior High. It features all the characters in the setting of the main series, and could sometimes spoil volumes of the manga since western readers were behind. I still really like it, even when I knew next to nothing about the main title. it was just good humor. I'm looking forward to it. It is complete in two volumes.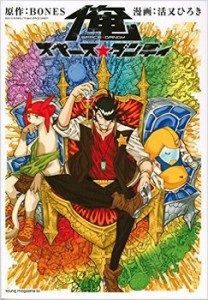 I Am Space Dandy is the manga adaptation of the original anime that was streamed here last year. The series is about Space Dandy, an easy-going and forgetful alien hunter who travels with his robot assistant QT and cat-like alien named Meow. They are always on the lookout for new species to catch while traveling through space. This manga series also ran on Manga Box, and features some stories that weren't seen in the anime. The anime got a lot of good word of mouth as it was streamed here, so I expect this will as well. I'm interested, especially since I didn't catch the anime. It is complete in one volume.
Kodansha's final announcement was that popular artist, Faith Erin Hicks (Friends With Boys, The Adventures of Superhero Girl), did a 4-panel comic for the upcoming seventh (a possibly last) volume of Vinland Saga. It is exclusive to this volume.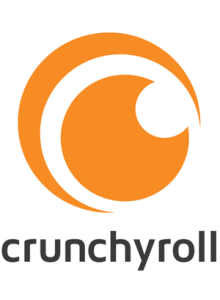 Crunchyroll added three new titles to their online streaming on Thursday. All titles are from Square-Enix, a relative newcomer to the Crunchyroll lineup.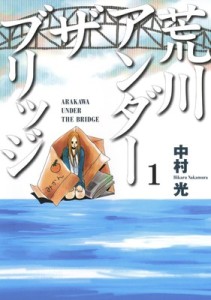 Arakawa Under the Bridge is about Ko "Riku" Ichinomiya, an upper-class young man who meets a beautiful homeless girl named Nino. She lives under the bridge of the Arakawa River along with many of Tokyo's unusual residents. The series just ended in July and the is 15 volumes. It had two anime seasons that were licensed and released here by NIS America. I remember the anime being popular, so this should pick up so readers. I'm curious about it because it's by Hikaru Nakamura, the creator of Saint Young Men.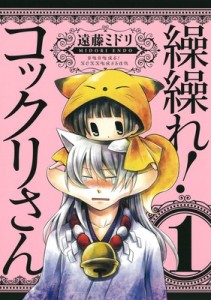 Gugure Kokkuri-san is about a little girl, Kohina, who ends up summoning a lower-ranking spirit, a Kokkuri. He is a handsome, white-haired young man who intends to haunt Kohina at first, but after seeing her terrible eating habit of Cup Ramen for every meal, he sticks around to protect her. It's nine volumes and ongoing. This title also had an anime that was streamed on Crunchyroll. It looks like it will be a cute comedy, but I'll wait and see.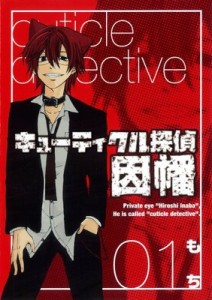 Cuticle Detective Inaba is a mystery series that only the Japanese would come up with. Hiroshi is a half man, half wolf detective with a hair fetish. He starts his own detective agency with his cross dressing secretary Yuuta, and assistant Kei. They must work together to stop Don Valentino, a goat and leader of an Italian Mafia group. It has 15 volumes and is ongoing. I'm not even sure where to start here. I'm always happy to see new detective titles come out, but hair fetish and a goat mafia leader? I might have to check it out just because of how weird it sounds.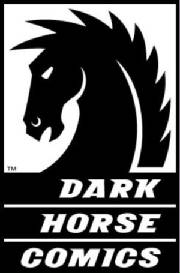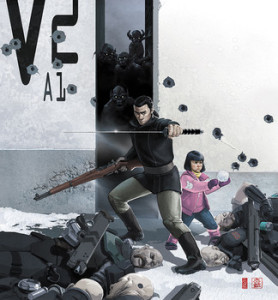 Dark Horse Comics didn't announce any new manga licenses on Thursday, but they made an announcement similar to Kodansha's Attack on Titan anthology. They are publishing a remake of a futuristic reimaging of the classic manga Lone Wolf and Cub by western creators. Lone Wolf 2100 is a four issue series that centers around Itto, cyborg that is assigned to protect Daisy Ogami, a young girl who holds the cure to a plague that is ravaging the world known as Thrall. Trying to stop them is Daisy's uncle, who in order to keep the cure from getting out wants to control or kill her. The series has the blessings of original creator Kazuo Koike with the first issue out in January 2016. The art looks good, and the series sounds interesting. It might be worth it for fans of the original manga or dystopian settings to pick up.
And that was it for Thursday panels. I'll cover Friday's panels with publishers Viz Media and Vertical Comics in Part 2, leaving Yen Press' Saturday panel for the 3rd and final post.