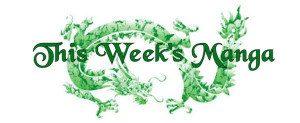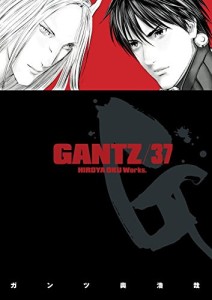 Last week of the month, and publishers have quite an impressive haul. Dark Horse Comics finally completes Gantz with final volume 37. Gantz is well known for its graphic content and outrageous fights. This volume will surely be no different. On the other side of this coin is the debut of the new series from Seven Seas Entertainment, Golden Time. This rom-com is from the creator of Toradora, and features college students looking for a fresh start, but just can't seem to escape the past.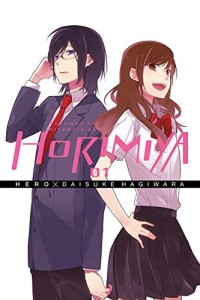 Yen Press has their avalanche of titles, including the debut of Horimiya, a series that sounds strange, but ends up working thanks to the charming characters. Strike the Blood is also a new series, of sorts. It is the manga adaptation of a light novel that Yen already released. Don't have time for the novel? This is your best bet! Black Butler fans will no doubt be dying for Yana Toboso Artworks Black Butler. So many images of Sebastian to drool over.
M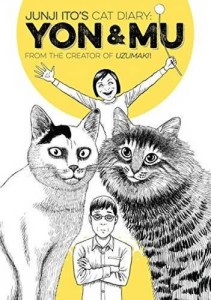 y must buy title of the week though comes from Kodansha Comics, and it's cat manga! Junji Ito's Cat Diary Yon and Mu is a one-volume series that combines the master of horror manga with the deadliest of creatures; the cat! I wanted to read this ever since I heard about it and that Kodansha brought it over is like a dream come true! And just in time for Halloween!
Lot's of exciting things happening in digital only as well. Viz Media debuts Hanako and the Terror of Allegory Vol 1, another great title for Halloween that's about urban legends coming to life. Yen Press debuts their digital only titles at half price to draw readers in, and I'm considering UNKNOWN at $2.99. Also debuting this week is When a Magician's Pupil Smiles Vol 1, and if you really like it, you can pick up Vol 2 and 3 for regular price.
Full List Per Diamond Distributors:
DARK HORSE COMICS
Gantz Volume 37 TP, $13.99
Oreimo Kuroneko Volume 3 TP, $10.99
KODANSHA COMICS
Junji Ito's Cat Diary Yon And Mu Volume 1 GN, $10.99
Missions Of Love Volume 11 GN, $10.99
Your Lie In April Volume 4 GN, $10.99
SEVEN SEAS ENTERTAINMENT
Amazing Agent Luna Volume 11 GN, $12.99
Golden Time Volume 1 GN, $12.99
YEN PRESS
Accel World Volume 5 GN, $13.00
Akame Ga Kill Volume 4 GN, $13.00
Alice In Murderland Volume 2 GN, $17.00
Barakamon Volume 7 GN, $15.00
Certain Magical Index Volume 3 GN, $13.00
Devil Is Part-Timer Volume 3 GN, $13.00
First Love Monster Volume 2 GN, $13.00
Horimiya Volume 1 GN, $13.00
Kagerou Daze Volume 3 GN, $13.00
No Game No Life Light Novel Volume 3 SC, $14.00
Puella Magi Madoka Magica Homura's Revenge Volume 2 GN, $13.00
So I Can't Play H Volume 3 GN, $13.00
Strike The Blood Volume 1 GN, $13.00
Sword Art Online Progressive Novel Volume 3 SC, $14.00
Yana Toboso Artworks Black Butler Volume 1 HC, $45.00
VIZ MEDIA DIGITAL ONLY
Cheeky Angel Vol 12, $6.29
CLAMP School Detectives Vol 2, $4.99
Crazy For You Vol 3, $4.99
Guardian Hearts Vol 2, $6.99
Hanako and the Allegory of Terror Vol 1, $4.99
Sgt. Frog Vol 19, $4.99
Weekly Shonen Jump Vol 196, $.99
Welcome to the N.H.K. Vol 6, $4.99
YEN PRESS DIGITAL ONLY
Kakegurui – Compulsive Gambler, Chapter 19-21, $2.99
Today's Cerberus Vol 5, $6.99
UNKNOWN Vol 1, $2.99
When a Magician's Pupil Smiles Vol 1, $2.99
When a Magician's Pupil Smiles Vol 2, $6.99
When a Magician's Pupil Smiles Vol 3, $6.99