Bookwalker, the manga website from Kadokawa added another 35 volumes spanning over 8 titles from Japanese publisher Shonengahosha.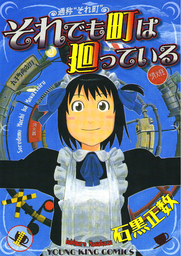 The titles, Brocken Blood, Edo Nekoe Jubei Otogisoshi, Lucifer and Biscuit Hammer, Present For Me, Sun-Ken Rock, Shiawase Restaurant, And Yet the Town Moves, and Tsumanuda Fight Town, will look familiar to fans who remember when J-Manga was around. They all originally debuted on the streaming site way back when.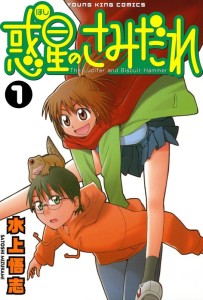 This isn't the first time J-Manga digital books have returned. Crunchyroll picked up Sun-Ken Rock, Present for Me and Lucifer and Biscuit Hammer for streaming on their manga service. Seven Seas Entertainment also picked up Lucifer and Biscuit Hammer, but for print. They just completed the release of their omnibus editions.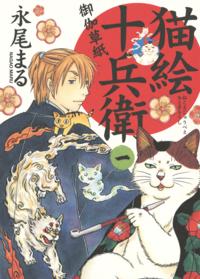 I'm really glad to see these titles return, especially Edo Nekoe Jubei Otogisoshi, about a painter and a yokai cat in historical Edo. There can never be too many cat manga. But it is a little frustrating to see these titles return and have to think about buying them again, since I had already purchased them on J-Manga, but couldn't keep them. Though the books will be available for download, they are like Viz Media's manga app, only readable on the app or online.
I haven't decided if I want to climb back on this bandwagon. I did with J-Manga and got burned. I don't like that Bookwalker uses points and won't let me backup titles, but if they bring back some other unfinished J-Manga titles, such as Urameshiya, tactics, and even Sherlock Holmes, of which only one volume ever came out, I would seriously consider it.
For now, I will just sit back, watch and wait. I don't want to be burned again, but for those who don't mind taking the plunge, the prices aren't bad, and the selection just keeps getting better. Check it out if you haven't.