Yen Press recently announced through their Twitter account that they had licensed the fourth manga adaptation of Durarara!! known as the "Re; Dollars Arc" with new artist Aogiri.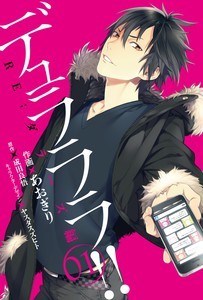 The series will start with the "Akane Arc," bringing in new character Akane Awakusu, the daughter of a powerful Yakuza group who runs away from home and falls under the influence of Izaya. The manga started in November 2014 in Square Enix's G Fantasy magazine with new artist Aogiri. Square Enix released the first volume in July while Yen Press will release theirs in May 2016.
Yen Press has been the home of Durarara!! from the beginning, and has published the first arc, the "Saika Arc", and just finished the "Yellow Scarves Arc" in July.  They also licensed the original light novels the manga is based on and have released the first two volumes, with the second volume out this week.
Durarara!! is a series that is surprisingly easy to get drawn into. It has a large ensemble cast which is well-balanced, and connect in ways you would never have guessed. I really enjoyed the first two arcs, and am thrilled Yen Press has picked the fourth. I was hoping they would ever since the adaptation was announced back in November. With Durarara!!'s popularity, I guess it was a foregone conclusion.