Yen Press surprised manga readers last Friday, when it announced that they had rescued the license for Fruits Basket, as well as two other titles by creator Natsuki Takaya, Liselotte & Witch's Forest, and Twinkle Stars.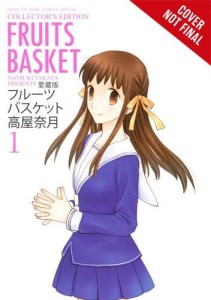 Fruits Basket was first licensed in English by Tokyopop starting in 2004, and was a big hit for the company. The shojo series follows high school girl Tohru Honda. After having lost her mother in a car accident, she takes to living in a tent on land owned by the Sohma family. She accidentally learns the secret of the Sohmas; they are cursed by the spirits of the Chinese zodiac, and turn into their zodiac animals when hugged by a person of the opposite sex. Tohru is taken in by one branch of the Sohmas and becomes involved with the family's problems and politics, all while keeping a cheery disposition. Tokyopop completed their run in 2009, and even tried re-releasing the series as deluxe hard cover editions, another trend they were a few years ahead of the time for.
Yen Press' edition of the manga will be based on the collector editions Hakusensha started releasing last year. They are 2-in-1, and will have 12 volumes in total. Yen Press will have a new translation to go with the new edition. The first volume will be out in June 2016, with new volumes out every month after. That's a fast release schedule, which will have the series finished in about a year.
This is a big score for Yen Press. Like Sailor Moon, Fruits Basket has a well established fan base, that even tried to get animator Studio DEEN to do another season of the anime. I wouldn't be surprised if there was another announcement sometime next year that Yen Press also got the sequel series Fruits Basket Another.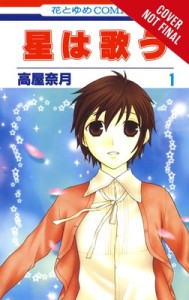 Included with Fruits Basket are two of Takaya's most recent titles, neither of which have never been published in English. Twinkle Stars started in 2007 and ran for 11 volumes. It is about Sakuya, a girl who lives with her cousin in a small town near the sea. She loves to look at the stars, especially when life gets too sad or lonely. At her eighteenth birthday party, she meets a boy and discovers the stars may have more to do with her fate than she ever imagined. Yen will release this series as 5 omnibus volumes, but a release date has been given.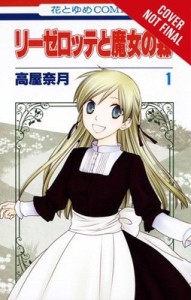 Liselotte & Witch's Forest is Takaya's most recent series, starting in 2011. It is about a young girl, Liselotte, who is searching for an important person from her past. Her quest leads her to a forest rumored to be inhabited by witches. The series went 5 volumes before Takaya put it on hiatus due to health issues. Yen Press will release the first volume in July 2016 and will release new volumes quarterly.
I will definitely be picking up Fruits Baskets. I missed the bandwagon the first time around, so I'm gonna be ready for this one. I might check out Twinkle Stars and Liselotte & Witches Forest, though I'm not too hot on the latter, unless Takaya is planning to pick it up again in the near future. I have enough titles that are left hanging and unfinished. I don't need any more.