The Western New Year has come and gone with January, but with the coming of February means it's time for the Eastern, or Lunar New Year. It also means a new zodiac animal rolls over, and this year is the Year of the Monkey. Here are some manga that feature monkeys or monkey-like characters.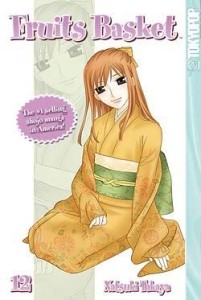 Fruits Basket – Ritsu Sohma is a young man with low self-esteem. Like his parents, he apologizes all the time, and cross dresses as a way to calm his anxiety. With his feminine features and long hair, he is mistaken as a women by Tohru the first time they meet. He is very agile and has quick reflexes thanks to his monkey spirit. The series was out of print and previous published by Tokyopop, but has been rescued by Yen Press, which will start releasing new volumes this year.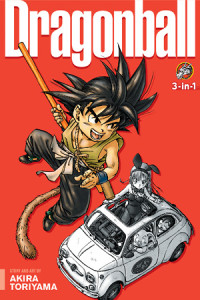 Dragon Ball – Son Goku, the protagonist of this series is based on the character of the Monkey King from the old Chinese story Journey to the West.  Goku is small for his age and has a prehensile tail that he can swing from or use to pick up and hold things. He isn't intentionally mischievous, but does end up in trouble a lot. Volumes 1-16 are available in several formats from Viz Media in both print and digital, and in omnibus editions.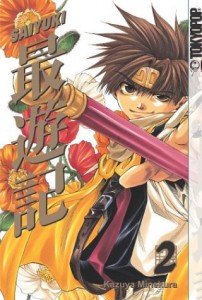 Saiyuki – While Dragon Ball has is loosely based on Journey to the West, Saiyuki has a little more in common with the old text. Son Goku is also based on the Monkey King. He is also small and agile, but doesn't have a tail. He does have the gold diadem that keeps his power in check. He is a happy kid who likes to eat, but when his power is released, he is an opponent to be reckoned with. It is out of print and was previously published by Tokyopop.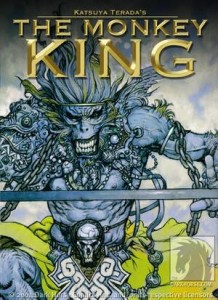 Katsuya Terada's Monkey King – This is another telling of the Journey to the West story, but is very different from the previous two. The Monkey King in this series is more monkey than human, and is a savage killer. He is escorting a Buddhist nun (instead of priest), to India to retrieve some sacred scrolls past brutal and lustful demons. Two volumes are available from Dark Horse.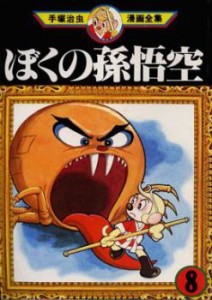 Boku no Son Goku (Son Goku the Monkey) – I would be remiss if I didn't mention Osamu Tezuka's version of Journey to the West. He did an 8 volume adaptation of the story, which was used as the basis for the animated movie that was renamed Alakazam the Great here in the West. It is currently unlicensed, but the three-volume edition released in 2010 would make a good kickstarter project for DMP.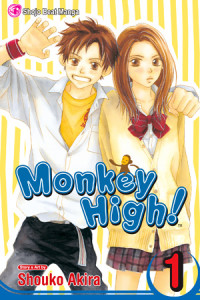 Monkey High – This series takes a look at monkeys from a different perspective. It's a shojo series about Haruna Aizawa, who transfers schools, but who's opinion of them all is the same; they are all like a monkey mountain, with cliques and fighting. What she didn't expect at her new school was there to be a boy who even looks like a baby monkey! Macharu (Masaru) Yamashita, tends to be a goofball, and an unlikely match for the more sophisticated and cynical Haruna, but they end up going out anyway. There are 8 volumes available in print from Viz Media.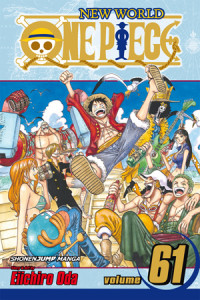 One Piece – The main character of One Piece isn't a monkey, but he is named for one! Monkey D. Luffy has dreamed of becoming a pirate since he was a boy. He sets out to see with his straw hat souvenir and despite having eaten the Gum-Gum devil fruit that makes it so he can't swim. He pulls together a crew of misfits all working with him to fulfill his dream of finding the One Piece and becoming the King of the Pirates! There are 77 volumes available in print and digitally.
Did I miss any other title with monkeys in it? I'm sure I did! Leave a comment and tell me about them!