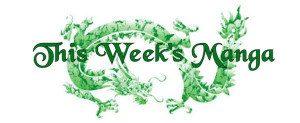 This week's releases are bottom heavy with publishers from the last half of the alphabet, but light on releases overall. Most only have one or two volumes coming out.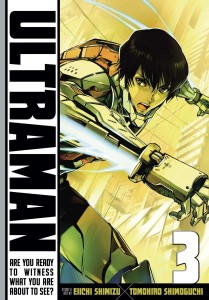 This week it's all about the manga Superheroes, but there will be more than one punch going down. Viz Media has the third volume of Ultraman, which I've really enjoyed so far. I want to keep reading about Shinjiro's continuing journey to truly becoming Ultraman, so you can bet I'll be getting this one. Tokyo ESP from Vertical Comics is the other title I'm interested in, but I've been a little slow in picking up. But it just means I'll be able to binge read when I finally do, something I find more satisfying that having to wait for the next volume, even with omnibus editions.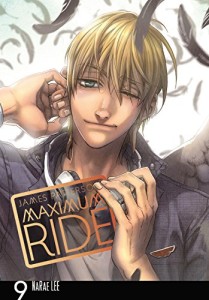 Finally coming to an end is Deadman Wonderland. This license rescue from Tokyopop's last days only got a few volumes released back then, but Viz Media has finally made it to the end. It's been a good rescue for Viz too, with several of the later volumes making the New York Times Bestseller list. A little surprising is that Maximum Ride is still going, with Volume 9. This series used to be a big hit for Yen Press, and was an anchor for their Yen Plus magazine. It seems to have lost steam without the magazine to keep it in reader's minds, as it's now on a semi-annual schedule.
Full List Per Diamond Distributors:
DARK HORSE COMICS
Giganto Maxia TP, $13.99
SEVEN SEAS ENTERTAINMENT
Magika Swordsman And Summoner Volume 3 GN, $12.99
VERTICAL COMICS
Tokyo ESP Volume 3 GN, $15.95
VIZ MEDIA
Deadman Wonderland Volume 13 GN, $9.99
Hayate The Combat Butler Volume 27 GN, $9.99
Tokyo Ghoul Volume 5 GN, $12.99
Ultraman Volume 3 GN, $12.99
YEN PRESS
Maximum Ride Volume 9 TP, $12.99
KODANSHA DIGITAL
Coppelion Volume 13, $10.99
Space Brothers Volume 16, $10.99
VIZ MEDIA DIGITAL
Cheeky Angel Volume 19, $6.99
Weekly Shonen Jump Volume 210, $.99