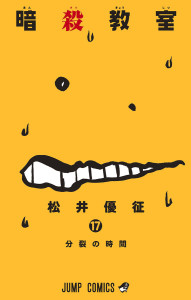 More information has come out regarding the end of Assassination Classroom. The 12th issue of Shueisha's Weekly Shonen Jump revealed that the series actually has 5 more chapters and will now wrap up at the end of March, coinciding with the end of the academic year in Japan. The students of Class 3E will now move on along with the rest of Japan's graduating classes. This is a very clever ploy by Shueisha to tie the two events together, and will make the ending of Assassination Classroom a much more memorable event.
The 11th issue of Weekly Shonen Jump had teased a "final mission climax" and "conclusion of the fated battle" in this issue, which had been read as a final chapter, but the surprise turned out to be much bigger.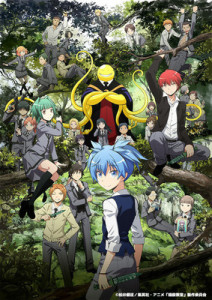 It has also been confirmed that the anime of the manga that is running right now, and simulcast by Funimation, will cover the manga's ending as will the live action movie set to come out in Japan later this year. The movie's ending was announced at a press conference held earlier this week, where Matsui explained that the timing of the film's production led to the proposal that the manga and movie share endings. This is a kind of interesting revelation, and the wording could make one wonder did the movie influence the manga's end, or was it something Matsui already had in mind?
It is cool that all of the properties based on Assassination Classroom will share the manga's ending, so there will be no need to redo the series later, and even better for fans of the series, no filler!