Diamond is one against messing around with the releases schedule, so what should be the week for Yen Press to shine, is overshadowed by all the Viz Media releases coming out this week as well. Sorry for the wallets of anyone who needs a week to replenish between the two big publishers.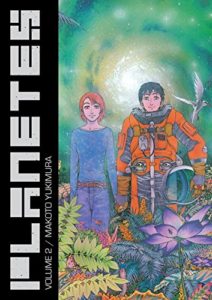 It's an extensive list this week with lots of good titles coming out. Dark Horse releases the second and final Omnibus of Planetes. It's really great to have this series back in print, and hopefully more fully appreciated this second time around. Kodansha Comics finishes off a series as well. Wallflower, a series that started way back when with Del Rey Manga gets its final volume with vol 36. Vertical Comics also says farewell to their popular shonen sci-fi series as Knights of Sidonia comes to a close at vol 15.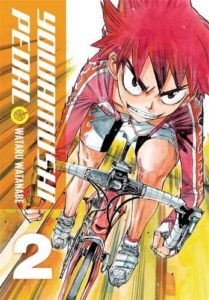 Since this is normally Yen Press' big week, I'll give them the spotlight, and it's easy with all the good books they're releasing. The latest Emma Omnibus, Vol 4 comes out along with the far-too-long-in-waiting Yowamushi Pedal Omnibus Vol 2. There's more shojo goodness with vol 3 of Horimiya as well as the debut of a comedy series that I can't wait to read, Servant x Service Vol 1. Their digital only line up has some good titles coming out too with Vol 3 of Black Detective and Saki, as well as vol 4 of Unknown.
Full List Per Diamond Distributors/Amazon:
DARK HORSE COMICS
Planetes Omnibus Volume 2 TP, $19.99
KODANSHA COMICS
Fairy Girls Volume 2 GN, $10.99
Fairy Tail Master's Edition Volume 2 TP, $39.99
Magatsuki Volume 2 GN, $10.99
Missions Of Love Volume 12 GN, $10.99
Wallflower Volume 36 GN, $10.99
Your Lie In April Volume 7 GN, $10.99
VERTICAL COMICS
Knights Of Sidonia Volume 15 GN, $12.95
VIZ MEDIA
Blanc Et Noir Takeshi Obata Illustrations HC, $99.99
Bleach 3-In-1 Edition Volume 15 TP, $14.99
Blue Exorcist Volume 15 GN, $9.99
Dragon Ball Full-Color Freeza Arc Volume 1 TP, $19.99
Heiress And The Chauffeur Volume 1 GN, $9.99
JoJo's Bizarre Adventure Part 2 Battle Tendency Volume 3 HC, $19.99
Kimi Ni Todoke From Me To You Volume 24 GN, $9.99
Maid-Sama 2-In-1 Edition Volume 4 TP, $14.99
My Hero Academia Volume 4 GN, $9.99
Naruto Sakura's Story Novel SC, $10.99
Nisekoi False Love Volume 15 GN, $9.99
One Piece Volume 78 GN, $9.99
One-Punch Man Volume 6 GN, $9.99
Oresama Teacher Volume 20 GN, $9.99
Ranma 1/2 2-In-1 Edition Volume 14 TP, $14.99
Requiem Of The Rose King Volume 4 GN, $9.99
Terra Formars Volume 12 GN, $12.99
Ultraman Volume 4 GN, $12.99
World Trigger Volume 10 GN, $9.99
Yo-Kai Watch Volume 5 GN, $9.99
Yu-Gi-Oh 3-In-1 Edition Volume 6 TP, $14.99
YEN PRESS
Akame Ga Kill Volume 6 GN, $13.00
Barakamon Volume 10 GN, $15.00
Certain Magical Index Volume 5 GN, $13.00
Devil Is Part-Timer Volume 5 GN, $13.00
Emma Volume 4 HC, $35.00
Final Fantasy Type-0 Side Story The Ice Reaper Volume 4 GN, $13.00
First Love Monster Volume 4 GN, $13.00
Handa-Kun Volume 2 GN, $15.00
High School DxD Volume 8 GN, $13.00
Horimiya Volume 3 GN, $13.00
How To Raise Boring Girlfriend Volume 2 GN, $13.00
Kagerou Daze Volume 5 GN, $13.00
Log Horizon The West Wind Brigade Volume 2 GN, $13.00
Servant X Service Volume 1 GN, $20.00
So I Can't Play H Volume 5 GN, $13.00
Sword Art Online Phantom Bullet Volume 2 GN, $13.00
Taboo Tattoo Volume 2 GN, $13.00
Yowamushi Pedal Volume 2 GN, $24.00
KODANSHA COMICS DIGITAL
GTO: Paradise Lost Chap 45, $.99
NETCOMICS DIGITAL
Core Scramble Volume 3, $6.99
Intense Volume 9, $3.99
VIZ MEDIA DIGITAL
Judas Volume 3, $3.49
Weekly Shonen Jump Volume 221, $.99
YEN PRESS DIGITAL
Black Detective Volume 3, $6.99
Case Study of Vanitas Chap 5, $1.99
Grim Reader and Four Girlfriends Volume 1, $2.99
Kakegurui: Compulsive Gambler Chap 27, $1.99
Little Witch's Collier Volume 1, $2.99
Saki Volume 3, $6.99
Unknown Volume 4, $6.99