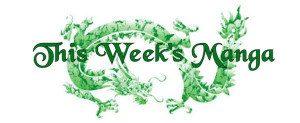 Kodansha has the most releases this week, but several other publishers make an appearance, including three debut titles. We also see a new title from Digital Manga Publishing, a rare sight on the regular releases list, as it seems they are doing more publishing through kickstarter than traditionally. But they get funded more often than not, so something must be working for them. Digital only releases, which have also been really sparse lately make a bit of a come back as well.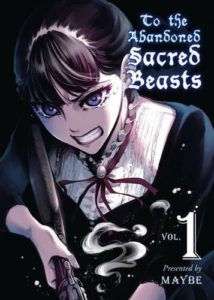 Three publishers have three new titles out this week. Dark Horse Comics releases the prequel to Blood-C, Demonic Moonlight. While CLAMP is credited as one of the writers, the art is done by another artist, Ryu Haduki. Seven Seas releases a companion to their monster hit Monster Musume with I Heart Monster Girls, a series of four panel comics by other artists. Finally, Vertical Comics debuts a new shonen action series, Abandoned Sacred Beasts.The description reminds me a lot of Claymore, but I'm hoping, since it's Vertical, there is more to the story.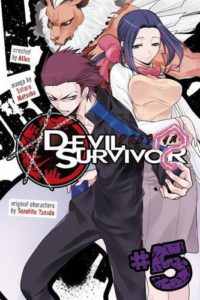 Kodansha gets a  2.5 out of 4 on the must have scale. Devil Survivor and Noragami Stray God are always on my buying list. I can't believe Cage of Eden has gone 20 volumes and still isn't over yet. Forget Me Not is still an unknown quantity to me, but I think it was one I was interested in picking up at some point, and may do so.
Full List Per Diamond Distributors/Amazon:
DARK HORSE COMICS
Blood-C Demonic Moonlight Volume 1 TP, $12.99
DIGITAL MANGA PUBLISHING
As Many As There Are Stars GN, $12.95
KODANSHA COMICS
Cage Of Eden Volume 20 GN, $10.99
Devil Survivor Volume 5 GN, $10.99
Forget Me Not Volume 2 GN, $10.99
Noragami Stray God Volume 14 GN, $10.99
SEVEN SEAS ENTERTAINMENT
Monster Musume I Heart Monster Girls Volume 1 GN, $13.99
VERTICAL COMICS
Abandoned Sacred Beasts Volume 1 GN, $10.95
VIZ MEDIA DIGITAL
Tuxedo Gin Vol 14, $6.99
Weekly Shonen Jump Vol 223, $.99
YEN PRESS DIGITAL
Handa-kun Chap 30, $1.99
My Monster Girl's Too Cool for You Chap 34, $.99
Today's Cerberus Chap 33, $1.99