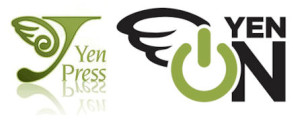 On Friday Yen Press announced new licenses for their manga and Light Novel lines through their Twitter account. There are a total of 8 titles; 3 Light Novels and 5 manga, but two of those are adaptations of the light novels. Still, that is a lot of content to commit to in 2015.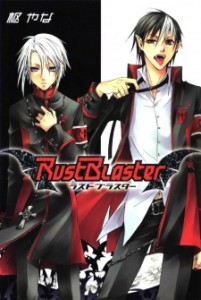 The first manga announced was Rust Blaster. This was the debut work of Yana Toboso, the creator of the very popular Black Butler series that Yen Press also publishes. The story follows the most unvampire-like vampire Aldred and a human transfer student Kei. They meet by chance at a vampire academy, but there meeting wasn't just an accident, it was fate. The one volume series ran in Square Enix's G-Fantasy. There was no release date announced. Vampires are really my thing, but at one volume I'd be willing to give this series a go.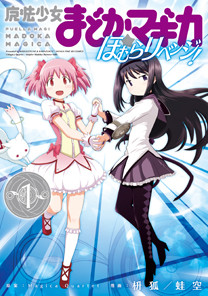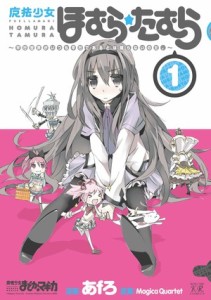 The next two manga titles are from the Puella Magi Madoka Magica series. Puella Magi Homura Tamura is a slice of life 4 koma comedy series. This spin-off is based on the main manga series by Magical Quartet. It ran in Houbunsha's Manga Time Kirara Magica and there is one volume available. Puella Magi Madoka Magica: Homura's Revenge has both Homura and Madoka traveling through time. This series also ran in Houbunsha's Manga Time Kirara Magica, and is complete in two volumes. No release date was announced for these titles. I will definitely be checking out these titles. I love the Puella Magi * series and spin offs. The 4 koma sounds especially fun.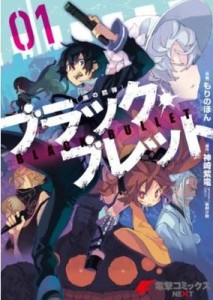 Black Bullet is a light novel series that also has a manga adaptation. The series follows Rentaro, a boy growing up in a world where an alien parasite, Gastrea, has killed most of the human population. Rentaro is a high school student living near Tokyo 10 years later. He is a member of the Civil Security, and with his childhood friends Enju Ahari and Kisara Tendo, fight against the Gastrea, using the special powers they gained by being infected by the virus at birth. The light novel series has seven volumes and is ongoing, while the manga adaptation only went four volumes. It also had an anime adaptation which was licensed by Sentai Filmworks. No release dates were announced for either format. I can't say this title sounds interesting to me. I'm not big on post apocalyptic titles.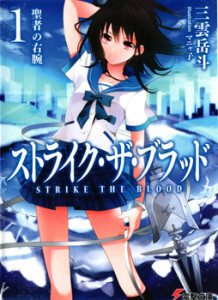 Strike the Blood is another light novel series with an ongoing manga adaptation. This series is about Yukina Hirameki, an apprentice "sword shaman." She was selected to watch over, and possibly hunt, Kojou Akatsuki, the "fourth-progenitor", a vampire from legend that is said to be the strongest and will bring disaster to humanity. Armed with a powerful anti-progenitor spear, she goes to Itogamijima, a demon city located in a special zone to find him. There are eleven volumes of the light novel and the manga has five volumes. No release dates were announced for either format. I'm not seeing any fireworks with these titles either.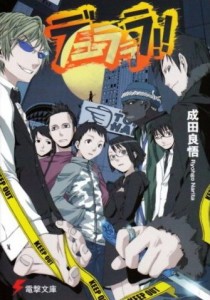 The last light novel series announced is one that we've been waiting to hear about for a while. Durarara is a manga series that Yen Press has been releasing for a while. It is based on a light novel series, and so far the manga has only adapted 3 of the 13 volumes currently out. But now, we won't have to rely on the manga adaptation since Yen Press has FINALLY announced the light novel series! Of all the light novels that have been announced for the YenOn line, this is the one series I am most excited about. I fell in love with Durarara after the end of the first manga adaptation, and now do not want to wait to read more. This is so exciting and the best news that Yen Press could give. The first novel is scheduled to be released in July, 2015.
That's quite a windfall to start the new year with. Yen Press is fully behind their YenOn line, and Durarara could be their cash cow that helps carry the rest of the line. All of the titles announced fit perfectly with their catalog, so no fan will be disappointed.