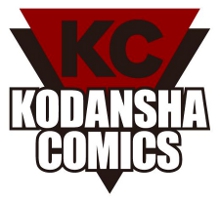 Earlier this month Kodansha held an event at the Kinokuniya Bookstore in New York, a popular venue for East Coast publishers, and announced 7 new titles to be published this year. There are plenty of familiar faces in this bunch, as well as at least on Attack on Titan license. I don't think it's possible for Kodansha to make license announcements without at least one from that series.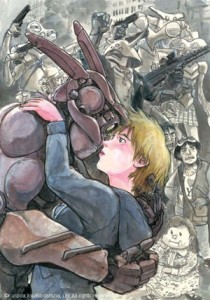 Masamune Shirow's Appleseed starts the batch with a series that is not written or drawn by Shirow. Appleseed α is a prequel to the original series, and follows Deunan's and Briareos' early days searching for the legendary city of Olympus. Iuo Kuroda, the creator of Sexy Voice and Robo, launched the series just this year in July in Kodansha's Morning Two magazine. Just when you thought they couldn't do anything more with Appleseed…though this title could be interesting is you liked Deunan and Briareos as a couple. And I seem to recall I did. Kodansha does not have a release date for this series yet.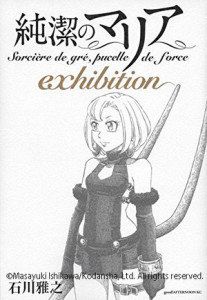 Maria the Virgin Witch Exhibition is the sequel to the Kodansha license Maria the Virgin Witch. It started in July of this year in Kodansha's Good! Afternoon and just ended in December, with its only volume releasing in Japan earlier this month. Creator Masayuki Ishikawa is best known to US readers for the short-lived Del Rey release of Moyashimon. It will be released in August after all of the original series volumes have come out. I couldn't find any information about what the sequel is about or if it picks up any particular story line from the original. It's a mystery right now.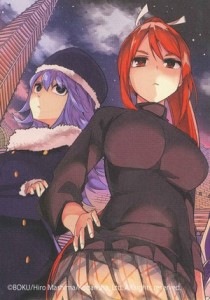 Fairy Girls is a shonen spin-off of Fairy Tail and is drawn by BOKU. It focuses on the "two strongest girls in the world," and follows Erza, Lucy, Wendy, and Juvia. The series just started in Kodansha's Magazine Special, a monthly shonen magazine in November. The first volume will be out in the fall. I like that there is a series that focuses on the women of Fairy Tail, but the fact that it runs in a magazine for teenage boys does have me concerned about how dominating the male gaze element will be, but I'll just have to wait and see. I will at least check out the first volume.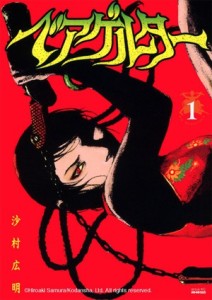 Die Wergelder is another series that features women. Hiroaki Samura of Blade of the Immortal fame started the series in 2011 in Kodansha's quarterly magazine Nemesis. It is an action story that revolves around battle for money between three women: Nami, the passionate, psychedelic revenger, Je-Mao, the Chinese-dress wearing killing machine, and  Shinobu Aza, a female gang leader. The main story arc of this series ended last year, and Kodansha will release the first volume in the fall. I never got into Blade of the Immortal, so I don't know if this series will appeal, but readers hungry for more Samura, now that BotI is over, will no doubt pick this one up.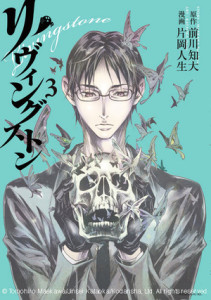 Livingstone is a fantasy adventure series written by Tomohiro Maekawa with art by Jinsei Kataoka, the creator of Deadman Wonderland. This supernatural series follows two men, Sakurai and Amano, who try to stop people from dying deaths not decreed by fate, or in failing to do so, collecting the "living-stones," the soul stone that is created. There are three volumes so far, and the first will be released in the west in the fall. This series sounds really interesting, with supernatural and murder mystery elements. And it features two good-looking guys.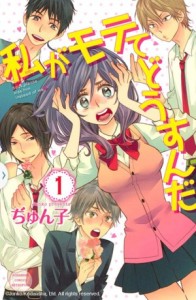 Kiss Him, Not Me is by Junko, a BL creator known here for the series Mr. Mini-Mart. It was first announced by Crunchyroll and is being simulpubed digitally through them. The series follows Kae Serinuma, a fujoshi. She like to imagine boys she likes getting together instead of getting with her. After her favorite anime character dies, and she loses a ton of weight from the trauma, she becomes popular with four good-looking boys at school. But she would rather see them go out with each other than try to court her. There are five volumes so far, and the first volume will be released here in print in the fall. I don't see the appeal of fujoshi, so I don't think I'll find much in this title either.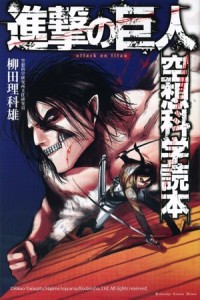 Finally, it's the new Attack on Titan title. It's not another manga, but a tie-in. The Science of Attack on Titan is filled with facts and illustrations about the Attack on Titan universe such as how hot a 60 meter titan would be, and who would win in a fight between a titan and Ultraman. It's mostly fun but useless facts that die-hard fans of the series will enjoy. The book will out in June. Also announced was the second Colossal omnibus of the main series, which will collect volumes 6-10. It will be out in September and cost a titanic $49.99
This is an interesting mix of titles that Kodansha has announced. What I like most about them is that they don't lean heavily on one genre or demographic. There's shonen and seinen, fantasy, action, and adventure. It it shaping up to be a really good fall for reading manga, but bad for pocket books.