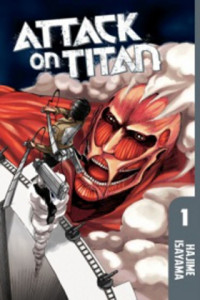 This last week at Baltimore Comic Con, the Harvey Awards were held. Like the Eisners, the Harveys honor the best in comics and sequential art. Unlike the Eisners, the Harveys are nominated and voted on by the comic professionals themselves. It's about creators honoring other creators for their work. While the awards center mostly around American comics, manga does get a nod in the "Best American Edition of Foreign Material" category. This year, three manga got nods: Attack on Titan by Hajime Isayama and published by Kodansha Comics, Sunny by Taiyo Matsumoto and published by Viz Media, and Showa: A History of Showa Japan by Shigeru Mizuki and published by Fantagraphics.
All three titles have their merits. Attack on Titan, while sorely lacking the art department has a compelling story and interesting characters, things that have made it a huge franchise both in Japan and here in the States. Volume 1 of the series has been on the New York Times Bestseller List for almost 70 consecutive weeks. Sunny is a semi-autobiographical slice of life story about several kids living at the Star Kids Home orphanage, and one of the few constant things in their life is the old yellow Sunny in the backyard that the kids use to escape their real life problems. It won both the Slate Book Review and Vermont's Center for Cartoon Studies' Best Graphic Novel Prize earlier this year. Showa: A History of Showa Japan covers the events of the first 14 years of the Showa period, from 1926-1939. It won the 2009 Asahi Prize in Japan for its contributions to culture and society.
While all three titles are worthy, only one could claim the prize. And the winner, surprising or not, is Attack on Titan. Having read the second half of the series out so far, I can understand it winning. The story touches on lots of different topics, and is a suspenseful, thrilling adventure. I can only imagine the story won on these merits. While the art has improved a lot since its first few volumes, it still has problems.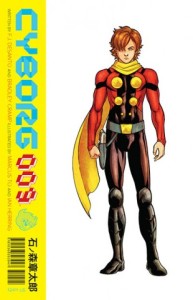 Also nominated, but not in the Foreign Material category was Deron Bennett's Cyborg 009, a comic adaptation of Shotaro Ishimori's manga of the same name, and published by Boom! Studios. The series got several nods in the categories Best Original Graphic Novel, Best Letterer, and Special Award for Excellence in Presentation. Unfortunately, it lost in all three categories, but the book is an interesting adaptation that stays true to the spirit of the original while trying to appeal to a wider audience.