Over the Labor Day weekend that traditionally ends Summer for most kids (though may schools start in August now), Yen Press announced several titles for both their new Yen On imprint of light novels and their regular manga line. Included in this license bonanza was both the manga and light novel series of Log Horizon and The Devil is a Part-Timer, the light novel series No Game No Life, Pandora Hearts Caucus Race, and the manga version of the Disney movie Big Hero 6.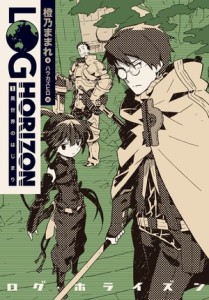 Log Horizon started in 2010 and follows the very familiar premise of 30,000 Japanese gamers being trapped in a fantasy online game world called Elder Tale. The story follows Shiroe, Naotsugu and Akasuki, three friends, as they band together to survive their new reality. Yeah, this screams Sword Art Online to me. But it seems to be doing well enough as it now has seven volumes out and 2 manga adaptation. Yen will publish the first light novel in March 2015. And speaking of manga series, Yen did announce the manga adaptation, just not which one. Though best bet would be on the straight adaptation Log Horizon. No date were announced for the manga. Like most of the light novel adaptations from Yen lately, I will probably be more likely to read the manga over the light novel, unless the manga really impresses. So I will most likely at least check out the first volume of the manga.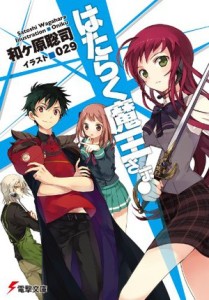 The Devil is a Part Timer has another familiar premise, but one that I think I'd like more. A demon king named Satan is about to conquer his alternate world when he is transported to Tokyo in our world. To make ends meet, he ends up working in a fast food restaurant. but he hasn't given up on his world-dominating. His first step in taking over Tokyo is to go from a freelancer to an actual employee! He is also pursed by heroine Emilia, who has followed him to Tokyo. There are currently 12 volumes in print, and an anime adaptation was also released here by Funimation. I expect this series to do well with an anime already available. This series sounds a lot more appealing to me, and it has a manga adaptation as well, that Yen Press has also licensed. Again, I'll probably read the manga before the light novel. The first volume of the light novel series will be available in April 2015, but no date for the manga was announced.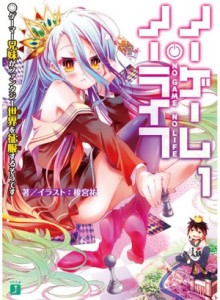 No Game No Life centers around siblings Sora and Shiro, reputed to be brilliant NEET hikikomori gamers on the net. They are so immersed in gaming that they treat life as just "another crappy game." One day they are summoned to an alternate world by a boy named GOD. In this world, war has been outlawed and all disputes are decided by playing games. Humanity has been driven back to one city, and need Sora and Shiro to save them from losing everything. This series has just started with one volume out so far. It also has an anime that Sentai Filmworks has just licensed. The manga adaptation was licensed by Seven Seas Entertainment, with the first volume scheduled to be released in October. I'm not as interested in this series either. I do like gaming manga in general, but the premise of this series just doesn't intrigue me. I'm just not that interested in NEET or hikikomori. The first volume of the light novel from Yen Press will be out in April 2015.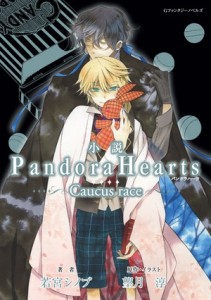 Pandora Hearts Caucus Races is a series of short story collections about the manga series Pandora Hearts that Yen Press also publishes. There are currently 3 volumes available, the last of which came out in May of 2013. The manga has only one more volume left, so this series will be a good way for fans to keep their Pandora Hearts fix going just a little longer. I've found Pandora Hearts strangely addictive. I didn't really care for it at first, but the second half of the series has been filled with twists and surprised that I've just loved! I will give the first volume of this collection a look, though there was no release date given for it.
Finally, Yen Press announced they would be releasing the Japanese manga adapt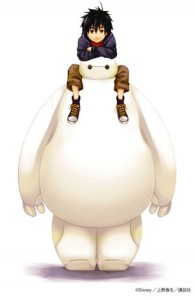 ation of the Disney movie Big Hero 6. The movie is scheduled to come out in the US in November, and Japan in December. It is about Hiro, a boy who lost his older brother Tadashi in a mysterious accident and the robot Baymax who was built by Tadashi, and takes place in San Fransokyo, a fictional city that combines Tokyo and San Francisco. This series is a prequel to the movie, and a first for a Disney movie adaptation. I wondered why Yen Press got this, since Big Hero 6 started as a Marvel comic, and is where Disney got the property from. Why wouldn't Marvel or even Disney do an adaptation? This Bleeding Cool article gives some reasons why. As a writer for kids comics blog, I have an interest in this series, but beyond that, I'm not so sure I would pick it up.