At the beginning of October, Seven Seas Entertainment touted that they would announce seven new licences over the next seven days. Starting on October 1st, Seven Seas posted the announcements to Twitter first, stirring up fans with some surprising and not so surprising titles.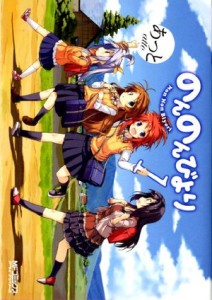 The first title announced was Non Non Biyori. This rural slice of life comedy follows Hotaru Ichijo, who has just moved from Tokyo to the countryside, where the nearest bookstore is 20 minutes away by bike, a certain popular manga magazine comes out Wednesdays instead of Mondays, and the video store is 10 stations away. Helping Hotaru adjust to the slower life in the country are her new classmates Natsumi, Komari, Renge, and Komari's older brother Suguru. There are currently seven volumes available in Japan. It had an anime which was shown last October and a second season is in the works. Crunchyroll streamed the first season, and Sentai Filmworks will be releasing it on DVD. The first volume will be available here at the end of June 2015. I might be interested in checking out this series, though I haven't had much luck with slow titles that feature cute girls. I'll wait and see.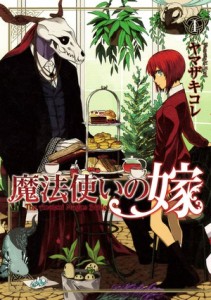 The second title was The Ancient Magus' Bride. This supernatural series is about Hartoi Chise, a 15-year-old orphan who has no relatives, no means and no hope. A chance meeting with a Magus, who appears more demon than human, buys her, and makes her an offer she can't refuse. This series has only just started in Mag Garden's Monthly Comic Blade last year when it stopped publication. It moved to Monthly Comic Garden, and now has 2 volumes available. Seven Seas doesn't have a publishing date yet. This title looks like one I would enjoy. It's got a lot of elements I enjoy in a supernatural manga, and even though it is shonen, it looks to have some romantic elements, so I will be looking out for this one when it's released. Can't wait.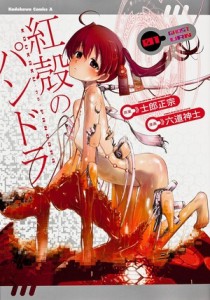 The third title was Pandora of the Crimson Shell: Ghost Urn by Masamue Shirow and Koushi Rikudou. This sci-fi title is about Nene Nanakorobi, who is a zenshin, a person who has replaced her entire body with machines. She heads to a man-made island resort where a new life of terrorists running rampant and weapons of mass destruction await her. There are four volume available, and the work is divided up as Shirow doing the writing and Rikudou doing the art. Shirow is best know in the west for such titles as Ghost in the Shell, and Appleseed. Rikudou is the creator of Excel Saga. This title is announced for release in July of 2015. This is another title I'm gonna sit on the fence about. I like both creators, but the story doesn't sound like something I'd be interested in. It's another wait and see.
The fourth title was Haven't You Heard? I'm Sakamoto. This high school series follows Sakamoto, a boy who transfers into a new high school and immediately attracts the attention of not just his classmates, but the entire student body. Every thing he does just makes him look cool. Boys jealous of him try to play tricks on him and bully him, but they all back fire, making him look even cooler! I first of heard of this title when it was nominated for the 7th Manga Taisho awards, but it was also nominated, and won the best "male-oriented" award from Da Vinci, and the Comic Natalie Grand Prize. I'm really curious about this title now, and can't wait for it to be released in August of 2015.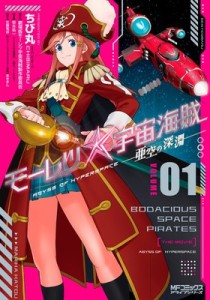 The fifth title was Bodacious Space Pirates: Abyss of Hyperspace. This two-volume series is based on an anime and adapts the film of the same name. The series follows Marika Kato, a third year student at Hakuho Girls' Academy. Marika's days are busy between her studies, club activities, a part-time job, and being the captain of a space pirate ship. She gets a job to rob a high-class passenger ship, and learns one of the passengers, a boy named Kanata Mugen has a "galaxy pass." It becomes a race hyperspace between the boy and the pirates. Seven Seas will release the first volume in August 2015. If I was interested in the anime this series came from, I might be interested. But since I'm not, I'm giving this series a pass.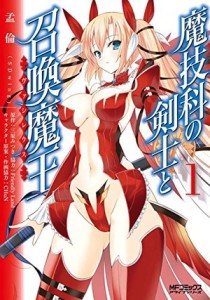 The sixth title was just what you'd expect from Seven Seas. Magika Swordsman and the Summoner is the manga adaptation of a light novel series of the same name. The story follows Kazuki Hayashizaki, a master swordsman who receives a mysterious sign from a god-demon that uses summon magic. He enters the magic department of the national knight academy where he takes a magic class with all girls as well as learns the Hayashizaki sword technique as its successor. The first volume will be out in July 2015. Just looking at the cover, I can tell this is a series I won't want to pick up. The description doesn't help. This is another pass.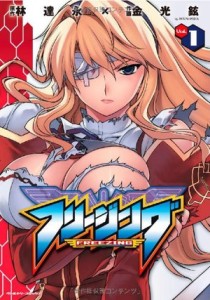 The seventh and final title was Freezing, by Korean creators Dall-Young Lim and Kwang-Hyun Kim. This action series is about Kazuya, a boy who lost his sister in humankind's fight against being from another dimension. He enrolls in a military academy to learn to fight the dimensional beings and learns of the all girl group Pandora, preparing to fight an unknown enemy. This series has been running for a while now. It has 25 volumes and has inspired two anime. Seven Seas will publish the series as 2-in-1 omnibus starting in June 2015. Dall-Young Lim is already know in the US for his title Black God that he wrote and was published by Yen Press. I know you shouldn't judge a book by its cover, but I've found with manga that features women with impossibly big and round breasts, that I usually can. I'm passing on this one too.
Well, Seven Seas was doing okay for a while there with two Can't Waits and two Wait and Sees. But then at the end they hit with three passes, two of which are purely based on the heavy male-gaze elements in the art and story. But that isn't too bad for me. I can't afford to follow everything that comes out, so I'm glad to only have a few to look forward to, especially since they look like very strong titles.