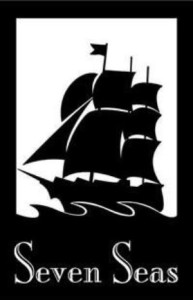 For the past two weeks Seven Seas Entertainment has been raining down manga license announcements. Four titles have been announced. Some were surprising not just for Seven Seas to get, but just to plain see in print in the US. The collection does have a little something for everyone.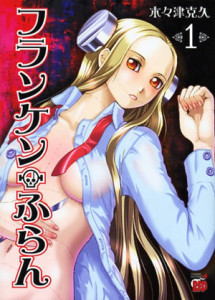 The first title announced was Franken Fran. This dark parody series is about Fran Madaraki, the "daughter" of a highly skilled surgeon who has disappeared. Fran, takes up the family profession by performing surgeries in her secluded gothic home with her "sister" Veronica and a monstrous entourage. If you are willing to pay her price, Fran will perform any operation, including bringing back the dead. Her creed, "Lives must be saved, no matter the cost," means the end justifies the means when fulfilling her duties. The title will be released in 4 2-in-1 omnibuses and will include color inserts. This title has gotten a lot of good word of mouth recommendations, so I'm looking forward to checking out the first volume at least. It will be coming out February 16, 2016.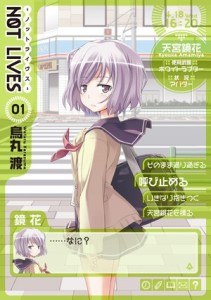 Their next pickup was Not Lives, a "virtual gender-bender" manga. It is about game designer genius and high school student Mikami whose next big project is a romance game. Among the materials he received for research was a game he didn't remember getting. Curiosity gets the better of him and his plays it, only to find himself thrust into a survival game and transformed into a girl. And in this game, it isn't just his character on the line, but also his own life. This series sounds a like BTOOOM! meets Sword Art Online meets any generic gender-bender series. None of these titles really interest me so this looks like a series will pass up on. There are currently 7 volumes and the series is ongoing. The first volume will be released with color inserts on March 29, 2016.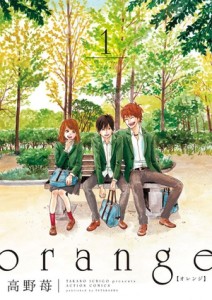 The third license announced was Orange, a time-travel shojo. In this series, 16-year-old Naho Takamiya receives a letter from herself 10 years in the future. In the letter, she tells of an incoming transfer student named Kakeru Naruse, and that her biggest regret was that Kakeru was no long with them. She asks her past self to look after him. Naho didn't believe the letter at first, but as things in the letter start to come true, including Kakeru's transfer, she has to decide what the letter means for herself and Kakeru's future. The series will be printed as 2 omnibus volumes with wraparound covers and color inserts. They will each be 380 pages long, or the equivalent of 2.5 Japanese manga, confirming the length of the series at 5 volumes. There are currently 4 in print. I was intrigued by this series when Crunchyroll announced it would stream it digitally. But now that it's coming out in print, I will definitely be checking it out. The first volume will be released January 26 and the second in May, 2016.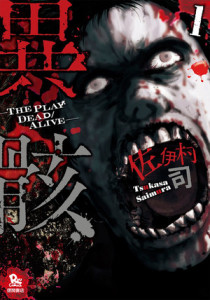 The final series announced was Hour of the Zombie. Guess what genre this title is from. The story is about Akira, a typical high school student who has dreams and aspirations like everyone else, an unrequited crush on his childhood friend Kurumi, who seems to be more interesting in his best friend Umezawa. Their love triangle is trival in comparison to the drama that hits their school. Students start to turn into zombie, eating their friends and fellow students alike, and just as quickly, stop. Soon the school is divided between the turned and the unbitten, with unanswered question looming; how long will this peace last, and why did the students turn in the first place? I'm not normally interested in Zombie manga. Much like vampires, I feel they've run their course, but this series has some intriguing aspects that I might just want to check out. There are two volumes out and it is ongoing. The first volume will be released with color inserts April 5, 2016.