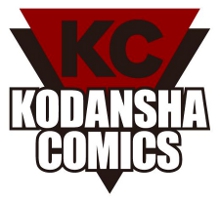 While Yen Press was kicking it up in Seattle at Sakura-Con, Kodansha was staying cool at Anime Boston. They had announcements for 5 new titles as well as news about current titles.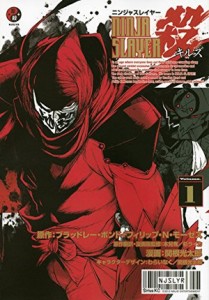 Starting with the new titles, Kodansha picked up Ninja Slayer Kills. This is another adaptation of the novel series Ninja Slayer, about salary man Kenji Fujikido, who is possessed by the Ninja spirit Naraku. Kenji's wife and child was killed in a ninja turf war, and his thirst for vengeance matches Naraku's lust for killing. Together they become Ninja Slayer. Veritcal Comics already announced another adaptation, Machine of Vengeance. It's not surprising Kodansha picked up one as well, especially with an anime set to run this year. This series has two volumes out so far and is ongoing. I will probably pass on this one, since ultra violence just isn't my thing.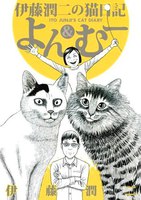 A title I am excited about is Cat Diary: Yon and Mu by horror manga creator Junji Ito. A semi-autobiographical comedy, it is about a horror manga artist and his fiance's cats. I've been interested in this title since I heard about it in 2009. Ito's creepy art combined with the mysteries of cats who are probably planning our demise anyway, just seems to be the perfect combination. I will definitely be picking this one up. It's about cats, you shouldn't be surprised. It is complete in one volume.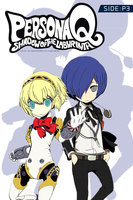 Persona Q: Shadow of the Labyrinth P3/P4 are adaptations of the Nintendo 3DS game. Each title features the protagonist from Persona 3 and Persona 4 and their friends attending a school cultural festival when a mysterious bell rings out. Each title starts out as their own story line, but they begin to merge as the story progresses. I've been learning a lot about Persona Q, as my oldest daughter as been obsessed with it, and has played it through twice now. It will be interesting to see how the manga handles the merging of the storylines. Kodansha has pretty much guaranteed sales for both these titles. The titles just began at the beginning of this year, so there is no volume count or release date, but for those who can't wait, Crunchyroll has both titles available for streaming. I'll be happy to wait for the print books.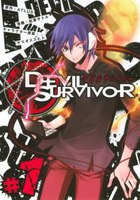 Related to Persona Q indirectly is Shin Megami Tensei: Devil Survivor. This title is also the adaptation of a Nintendo 3DS game. The Persona series is also a spin-off from the Shin Megami Tensei series. The Comp is a popular portable game system that doubles as a smart phone. It has also become a portal for demons to come to our world. Protag Kazuya receives three Comps from his genius programmer cousin, and he and his friends must learn to use them to fight and capture the demons before they take over Japan. I'm game to check this title out as well. I was interested in the Shin Megami Tensei that Tokyopop had licensed back in the day, but only one volume was released. There are currently 5 volumes out of the ongoing series.
Kodansha also had two bits of news. First, Vinland Saga, which had gone on a sort of hiatus was given release dates for Volumes 6 and 7. Volume 6 will be out in September and Volume 7 will be out in December. They also warned these would be the last two volumes in English if sales didn't improve. When the original release date for Volume 6 was pulled, there were lots of thoughts that is was because of low sales. Kodansha has now confirmed that, but the series hasn't been abandoned as was also thought. It is now in the fans' hands if this title lives or dies. Pre-order if you want Vinland Saga in English to continue.
The second bit of news was a new limited edition of Attack on Titan Vol 16. It will be released in August on the same day as the regular edition, and will include a set of playing cards printed by US Playing Card Company. Each card will have different full color art. There will also be a variant dust cover by an American Artist that is yet to be announced. All of this, and it will only cost $19.99 MSRP. Attack on Titan fanatics will definitely want this.