On Wednesday, Seven Seas Entertainment announced on their Twitter feed several new licenses set to be released in October and November of this year. Four titles were announced, all either having an anime adaptation, or are an adaptation of a light novel series, a trend that is continuing from last year.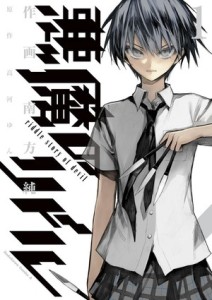 Akuma no Riddle: Riddle Story of Devil follows Haru Ichinose, an ordinary student at an all female boarding school filled with assassins. She is the target of the other students; "The Hare." Tokaku Azuma, an assassin who transfers into the school to join the hunt, but after meeting Haru, is drawn to her, and begins to protect her. The series is published in Kadokawa Shoten's Newtype and is currently 3 volumes. It has a 12 episode anime adaptation that has been licensed by Funimation. This description doesn't move me, but it doesn't sound bad either. It was written by Yun Kouga, the creator of Loveless and Gestalt, neither series that I had much interest in, but a lot of other people have. It also has a lot of elements that make it fit the Seven Seas library.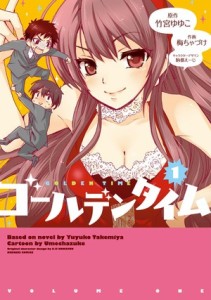 Golden Time is a light novel series by Yuyuko Takemiya, the creator of Toradora. It follows Banri Tada, a college student who lost his memories after graduating High School. He goes to a private law school in Tokyo and meets Mitsuo Yanagisawa and Kouko Kaga. Kouko and Mitsuo are childhood friends, and as children promised to marry. Mitsuo seems to have second thoughts and goes to the college to escape Kouko, but she has followed him and enrolled as well. This romantic comedy follows them and their friends at the college. It is published in Monthly Comic Dengeki Daioh, and there are seven volumes out. An anime adaptation was licensed by Sentai Filmworks. This series seems to lean toward male-gaze and romantic comedies rarely appeal to me, so I don't see this series calling to me.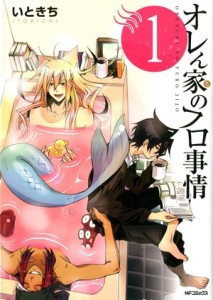 Merman in a Tub is a 4-koma slice of life series. Tatsumi is a high school student who lives by himself. Wakasa is a handsome merman who moves into Tatsumi's bath tub. Wakasa is a cute but self-centered, while Tatsumi is the cool but caring busybody. The series offers a peek into their life together. It is published in Comic Gene, and the collected volumes by Media Factory, and there are currently 5 volumes. Crunchyroll streamed the anime adaptation last season. I like the sound of this one. It looks like it will have a lot of humor, and I'm certainly not against seeing hot mermen.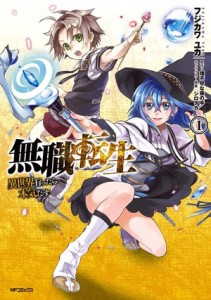 Mushoku Tensei: Jobless Reincarnation is a fantasy series based on a light novel series. It follows a 34-year-old virgin NEET who is kicked out of his house. Penniless, he comes to regret the decisions he's made over his life. While saving some high schoolers from a speeding truck, he is killed . He is then reincarnated into another world of sword and magic. He resolves to live his new life to the fullest and use his knowledge from his previous life. He is joined by a small girl who is a magic tutor and a beautiful quarter-elf with green hair. The series is published in Comic Flapper, and the first volume was just released in November. This series has some potential, but it can easily fall into harem territory. I'll just wait and see.
This is a good Fall line-up for Seven Seas.  It will appeal to a variety of readers, as well as their core. I'm happy to see this list even if they aren't all titles I'm personally interested in.