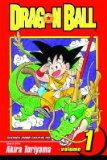 While I usually do reviews for the Manga Movable Feasts, this month's topic, manga we are thankful for, definitely calls for something more. It was hard to try to think of a particular manga I was thankful for reading. I wasn't really introduced to manga. I was already reading coming in Jr. High, and was introduced to anime fandom in high school, and US floppy comics editions of manga came with that. I bought my first Japanese manga, Dragon Ball, after seeing my boyfriend's (now husband) collection. I didn't buy my first US manga Dragon Knights, until 2003, and that was while looking around at our local comic shop. So I guess the first one I am thankful for is Comic Quest, who always had, and still does have, a good selection of manga. It was through them that I was able to start my manga collection and make it grow. We didn't have a Borders or Barnes and Noble nearby at the time, so for several years, this was my only source of manga.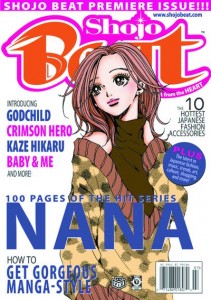 I am thankful to Viz for not just bringing out all the popular Shonen Jump titles, but also for their monthly magazines Shonen Jump and Shojo Beat. Both magazines introduced me to titles I might not have picked up and tried otherwise, especially Shojo Beat. At the time, I looked down on shojo manga as being girly and needlessly melodramatic. Shojo Beat showed me how wrong I was, and how great some of these manga can be. Nana and Godchild are the titles that turned me around. Now, shojo manga probably makes over half my collection, where before it was dominated with shonen.
I have to be thankful to Tokyopop and CMX for showing that Shueisha and Shogakukan weren't the only publishers to put out good manga. Tokyopop brought out lots of great Kodansha titles such as Fruits Basket, Case Files of Young Kindaichi, and Sailor Moon. They are also responsible introducing CLAMP to the US, and dabbled in non-Japanese manga such as manhwa from Korea and their branded OEL manga from American creators. CMX for all it's faults at the beginning, brought us some great shojo manga such as King of Cards, My Darling, Miss Bancho and Stolen Heats. The last two titles were never completed which leads me to my next things to be thankful for.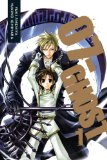 License rescues can be risky business, but for us fans that don't get to see our favorite titles completed, they are something we are very thankful for. It's a wonderful thing whenever a publisher announces the return of a series from a publisher that went belly up, because it means a book that went out of print becomes available again, can get a new translation, and may very well be completed! This isn't always the case, such as Aria with Tokyopop, but we did get more than ADV Manga released, and that is better than nothing. While Yen Press and Viz has done some amazing license rescues lately, Jmanga has to get the biggest pat on the back with rescuing titles from CMX, Tokyopop and Kodansha! Being able to read more tactics and Fairy Navigator Runa is just awesome.
I'm thankful that publishers have come to realize that there are older readers who want something more sophisticated than what a shojo or shonen manga can provide. Tokyopop short forays into josei manga such as Suppli, and the whole Viz Signature line with includes both josei and seinen manga such as Dorohedoro and Ooku: The Inner Chamber have been great for us readers who want mature to mean something more than sexually graphic.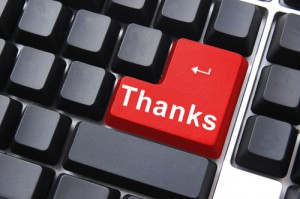 Lastly, I'm thankful to the manga blogging community who helped either directly or indirectly in creating this blog so I could write this post. Brigid Alverson and her Manga Blog that introduced me to the manga blogging community and got me my first reviewing gig, and Craig Johnson of Manga Life/Comics Village for giving me the opportunity. Thanks to John Thomas, Dan Polly, Charles Tan, Katherine Farmar, and Justin Colussy-Estes for writing for Comics Village/Manga Village, and to Alex Hoffman and Amy Groki for continuing to do so. Thanks to everyone who gave words of encouragement and advice, and who even just read my blog. I wouldn't be here without any of you.