Every week, Viz Media and the New York Times posts the top ten bestselling books. For Viz Media, it is the bestsellers on their site, Vizmanga.com. The New York Times gets their numbers of print sales from retailers. Offered here is a listing of these books with their status this week compared with the previous week, and some way-off analysis of the activity.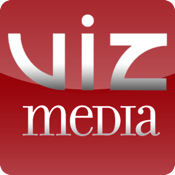 Vizmanga.com for the week of August 26, 2014
Digital-only titles absolutely dominate this week with new volumes and some new titles. Only two titles survived from last week, Food Wars and One Punch Man. JoJo's Bizarre Adventure Part 3 finishes its release just in time for Part 1 to start. Maybe we'll be seeing a triple-tap next week. St. Lunatic High School is another Tokyopop rescue title. It is only 2 volumes long and is by Majiko, the artist who did the Code Geass: Lelouch of the Rebellion manga adaptation. I read the first volume of this series, and really didn't care for it. I don't like the "being poor is funny" trope, so I never picked up the second volume back then, and I won't now.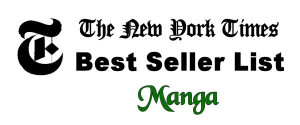 New York Times Bestseller List for the Week Ending August 30, 2014
Monster Musume loses its spot at the top as a new Attack on Titan appears. There are still 4 titles volumes on the list, but Before the Fall seems to have fallen off. Yen Press returns with a new Sword Art Online Aincrad light novel, High School DxD, and Maximum Ride. I wonder how well this perennial favorite will do against the Titans. Besides a new volume of the Attack on Titan main series, Kodansha also has new No. 6 and Say I Love You volumes. I really enjoyed the first two volumes of Say I Love You, and am looking forward to what's going to happen next.
Legend:
∗ = New Release
↑ = Title moved up specified # of spots
↓ = Title moved down specified # of spots
↔ = Title didn't moved from previous week
↵ = Title returned after dropping off list