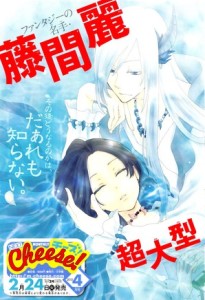 Shokakugan's Monthly Cheese! is announcing in their March issue out today that mangaka Rei Toma is starting a new manga titled Suijin no Hanayome, Bride of the Water God. This new title has the same name and basic premise as the Korean manhwa being published by Dark Horse here in the US. A young girl is chosen as a sacrifice to the water god by her village to appease him.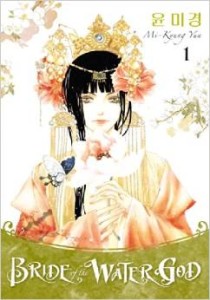 I'm intrigued by this announcement. There are often titles that follow the same basic premise, and Bride of the Water God really is pretty basic, but it's rare that you get them also using the same name. Of course Toma's title may be completely different, especially with the characters and plot beyond the premise. But the similarities are far too close to avoid comparison. I wonder if this series does well, if Viz will consider bringing it over. Viz just finished Toma's other series, Dawn of the Arcana in September, and it certainly got a lot of buzz among fans and critics online. I don't think Bride of the Water God has done well for Dark Horse, but that could be because of demographic, and not necessarily the title. I'll give them credit for continuing to release it even if it is on a glacial schedule.
But I wonder if Viz did decide to pick it up, would it keep the original name? I'm sure they wouldn't want their title to be confused with the Dark Horse title. I know this is all purely speculation, since the first chapter won't be out until next month, but with such a similarity, I can't help myself!