With Valentine's Day just around the corner, Viz Media has announced several licenses, with a bit of "something old, something new" to them. Three of the titles are Tokyopop rescues for the Viz Select line, and two are brand new licenses from mangaka who have already had titles released in the West to quite a bit of success.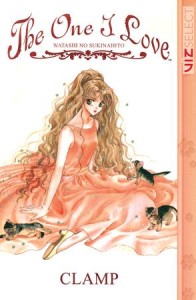 From Tokyopop, Viz Media continues their CLAMP releases with two of their titles returning; The One I Love and Wish. The One I Love is a one-volume collection of 12 short stories that tell stories about the many sides of love.  All of the stories are told from a woman's perspective, and deal with the doubts, insecurities and ultimately the joy of love. It sounds like a fun series, though perhaps best taken in smaller doses. The romance may get monotonous, even for romance lovers. It will be released February 10th.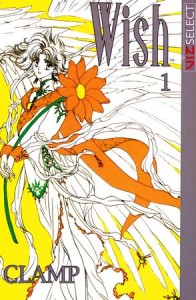 Wish is a four volume series that follows Shuichiro, who after saving an angel, Kohaku, from a tree one moonlight night, is offered a wish as a reward. Shuichiro refuses the wish, saying he can get what he wants on his own. But he and the angel soon find out there are some wishes that can not be granted on their own. This series is a typical bitter-sweet romance that has a happy ending of sorts, but the kind that Western readers are used to. The first volume will be released February 17th.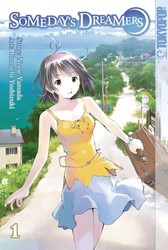 Someday Dreamers is a two-volume series, and is not done by CLAMP. It is about Yume, a girl who wants to follow in the footsteps of her mother, and become a magic user. She practices her magic by helping people she finds in need; a struggling soccer player, the wrongly accused, and a student who wants to share a lunar eclipse with his teacher on cloudy night. While the story is about Yume working to be a full mage, there is a current of romance that is left unresolved. The art is as gentle as the story, and is one I've considered picking up several times. The first volume will be released February 24th.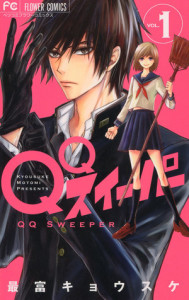 The two brand new titles have not gone completely unnoticed. The first title, QQ Sweeper, is by Kyousuke Motomi, the creator of Dengeki Daisy. It was almost exactly a year ago when this new title was announced in Shogakukan's Betsucomi magazine. The cleaning and sweeping of the series' title seems to have a supernatural bend. Kyutaro Horikita is the cleaning expert of Kurokado High. The tall, dark, and handsome cleaner meets transfer student Fumi Nishioka, where he shows her how to clean the spirits from the school and also maybe her heart. I was already interested in this series because it was from Motomi, but the addition of a supernatural element only makes it more appealing to me. The first volume will be released in October.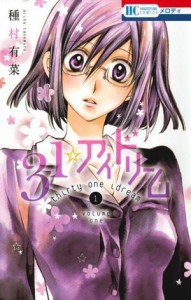 Idol Dreams is by Arina Tanemura, a very popular shojo artist. Viz Media has already published at least 7 of her titles. This series turns the premise of some old school magical girls on their ear. Chikage Deguchi is a 31-year-old office worker who feels she's missed out on her chances for love and success. She wishes she could go back to a time when she was young and popular, and is given that chance when she takes an experimental drug that changes her appearance to that of a 15-year-old. She takes the opportunity to re-do things in her life, including becoming and idol. Besides changing up the old school magical girl formula, Idol Dreams appears to borrow from Case Closed, though that series doesn't hold the license on getting younger, it's just the first thing that comes to mind. I'll check out this first volume if I get a chance when it comes out in November.
These were some good titles for Viz to pick up. I'm happy to see the new Motomi title. I was really hoping it would get picked up. Idol Dreams is new to me, and has my attention by starting the series with a mature woman as the lead. It will be interesting to see how her older self deals with the younger problems of a new generation. I'm looking forward to this round.