Every week, Viz Media and the New York Times posts the top ten bestselling books. For Viz Media, it is the bestsellers on their site, Vizmanga.com. The New York Times gets their numbers of print sales from retailers. Offered here is a listing of these books with their status this week compared with the previous week, and some way-off analysis of the activity.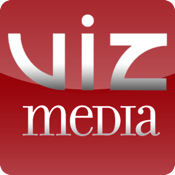 Vizmanga for the week of November 18, 2014
Food Wars Vol 4     ∗
One-Punch Man Vol 5     ∗
Naruto Vol 2     ↑ 2
Naruto Vol 1     ↔
Naruto Vol 67     ↓ 2
Bleach Vol 62     ↓ 5
Blue Exorcist Vol 12     ↓ 1
Mad Love Chase Vol 2     ∗
Zone-00 Vol 1     ∗
Dengeki Daisy Vol 15     ↵
Bleach Vol 62 gets kicked from the top spot by digital first debut Food Wars Vol 4. One-Punch Man Vol 5's debut takes the second spot, while the Narutos switch around a few spots but still take the rest of the top five. Two new Viz Selects debut this week as well. Zone-00 is another Tokyopop license rescue, that only got 4 volumes here, while Mad Love Chase's second volume does well. It's a heavily shonen week, but the return of Dengeki Daisy does help balance the books a little.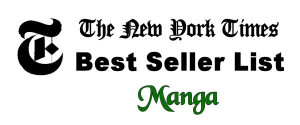 New York Times Bestseller List for the week ending November 22, 2014
Monster Musume Vol 5     ∗
Attack on Titan Vol 14     ↓ 1
Noragami Vol 2     ∗
All You Need Is Kill     ↑ 2
Attack on Titan No Regrets Vol 2     ↑ 2
Black Butler Vol 18     ↑ 3
Bleach Vol 62     ↓ 4
Nisekoi: False Love Vol 6     ↓ 6
Maximum Ride Vol 8     ↵
Attack on Titan Vol 1     ↓ 2
Attack on Titan vol 14 finally loses the top spot, falling back one in favor of Seven Seas' Monster Girls. Monster Musume Vol 5 is the new top title. Noragami Vol 2 makes a nice debut at #3, while Maximum Ride Vol 8 returns for an early holiday season appearance. Bleach Vol 62 takes the biggest fall, six spots, and is followed close behind by the Nisekoi Vol 6, which falls four. Viz also falls short of dominating the list. That honor still belongs to Kodansha with four titles. Viz is right behind though at three, Yen Press has 2, and Seven Seas has only one, but it's also the only one that really counts.
Legend:
∗ = New Release
↑ = Title moved up specified # of spots
↓ = Title moved down specified # of spots
↔ = Title didn't moved from previous week
↵ = Title returned after dropping off list